BTS RM had released his second solo mixtape "Mono." back in 2018 and even after almost 2 years, saga of creatingnew record continues!
Just a few days back "Mono." by RM charted at #1 in total 100 countries and became the first asian act to reach that milestone.
Now RM has extended his own record to 103 countries and "mono." is now the 9th Highest ranking album globally and The Asian Act with Highest number of #1's on iTunes album chart.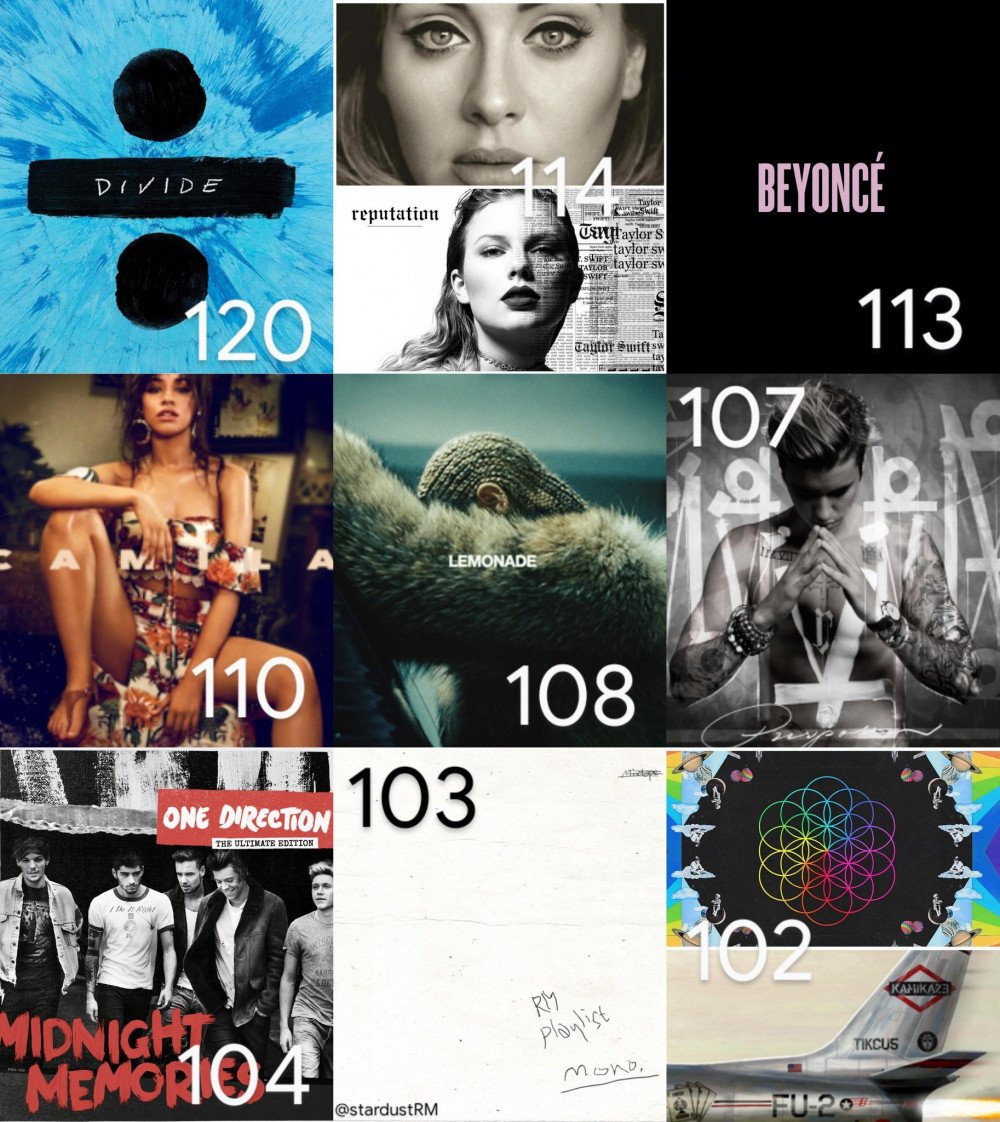 (edit twitter @stardustRM)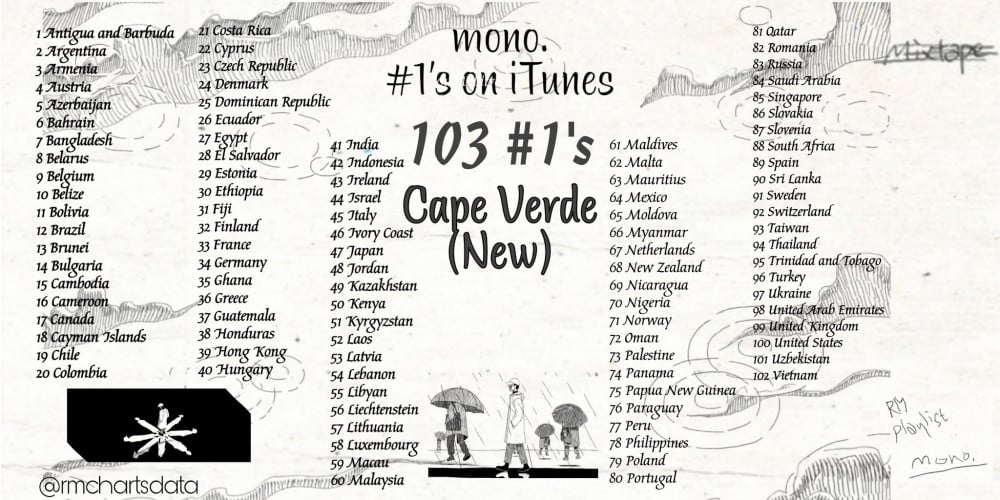 (chart created by twitter @rmchartsdata)
Not only that, each of the 7 tracks from the mixtape - 'tokyo', 'seoul (prod. Honne)', 'moonchild', 'badbye', 'uhgood', 'everythingoes' and 'forever rain' has charted at #1 on at least one country's iTunes chart which makes it the 5th album in the world that have every track on them achieved #1 on iTunes charts Worldwide. ( a mixtape all kill!)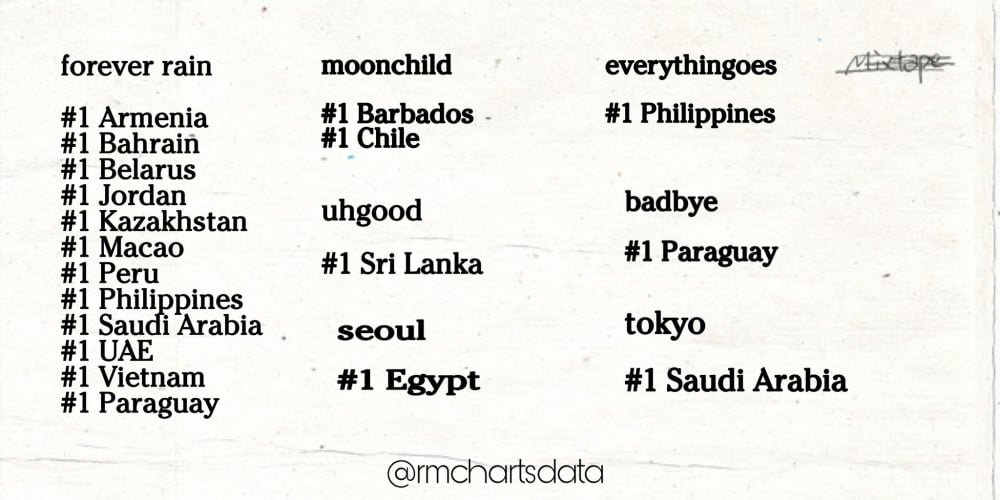 RM now joins BTS and his fellow group members AgustD (Suga) and J-hope as the only artists in the world who have charted all the songs from their album at #1 on iTunes song chart worldwide.
Congratulations RM for setting another new record with "mono.", a timeless masterpiece.