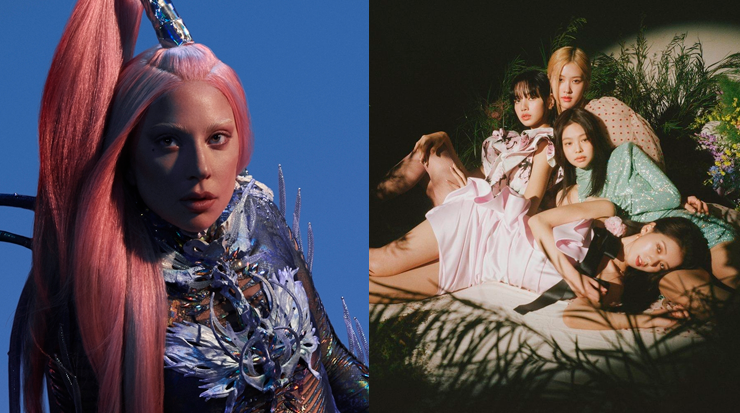 Even before the arrival of Lady Gaga's new album, "Chromatica", to streaming platforms and digital stores, her collaborative song with BLACKPINK titled "Sour Candy" has broken records on YouTube.

"Sour Candy", made available only in audio on YouTube on May 28. After the first 24 hours, it ended up with 21.8 million views on Google's video platform and became the most viewed female collab on YouTube in its first 24 hours, surpassing "Don't Call Me Angel", in partnership with Ariana Grande, Miley Cyrus and Lana Del Rey for the film "Charlie's Angels", which ended its first day with 21.7 million views.
Among the most viewed female partnerships on YouTube in the first 24 hours of release, there are also "Can't Remember To Forget You", by Shakira and Rihanna, with 21.4 million views, and "Rain On Me", by Lady Gaga and Ariana Grande, the current single from "Chromatica", with 21.2 million views on its debut day.

And in the first minute of Friday (29), Lady Gaga finally released her new album, the sixth of her career. Titled "Chromatica", the album arrives in partnership with Ariana Grande, BLACKPINK, and Elton John and marks the return of the singer to her dancing sound.
There are 16 tracks, counting the interludes, and don't expect a ballad type "Million Reasons". All are very dancing pop! The album is very authorial by Lady Gaga, who signed all the songs. Important composers and producers also participated. They are Axwell, BloodPop, Burns, Morgan Kibby, Klahr, Liohn, Madeon, Skrillex, Tchami. These are partnerships that have worked with the singer before and have already worked very well.

As a concept, Gaga hopes that "Chromatica" is the hope that other people can feel better, just as she felt in doing so.