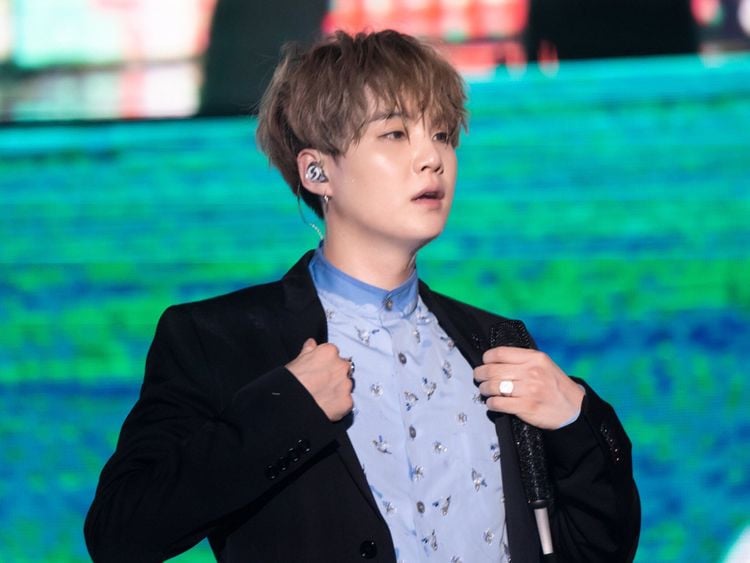 BTS rapper SUGA is currently facing criticism after a 'V Live' broadcast aired on May 29, where he spent time discussing each of the tracks from his latest Agust D mixtape 'D-2'.
The criticism arose after netizens pointed out that a track from 'D-2' titled "What Do You Think?" sampled a speech by a controversial figure, cult leader Jim Jones. The American cult leader is responsible for the mass murder-suicide event known as the Jonestown Massacre which took place in November of 1978, killing over 900 people including over 200 children.
Meanwhile, during his 'V Live' broadcast, SUGA described "What Do You Think?" as a track depicting his anger toward malicious haters who put him down in the past.
Netizen comments on Twitter included: