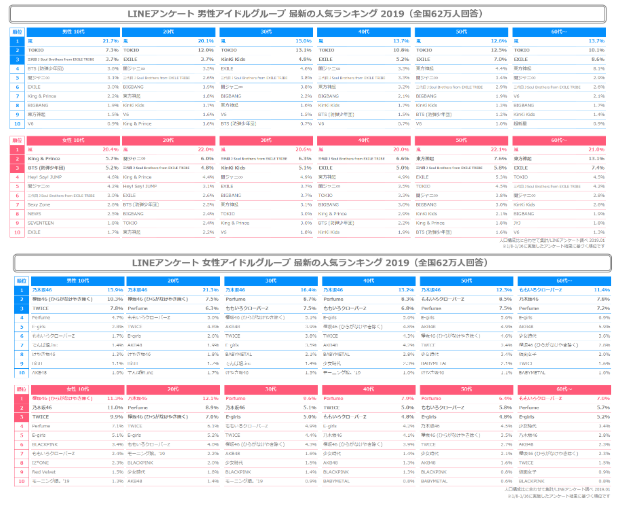 Japan LINE surveyed 620,588 users about their favorite group.

** I replaced the groups' Korean names with their English names**
Boy Groups
(Male and Female Users' vote demographic+total ranking/ Teens, 20's, 30's, 40's, 50's, 60's)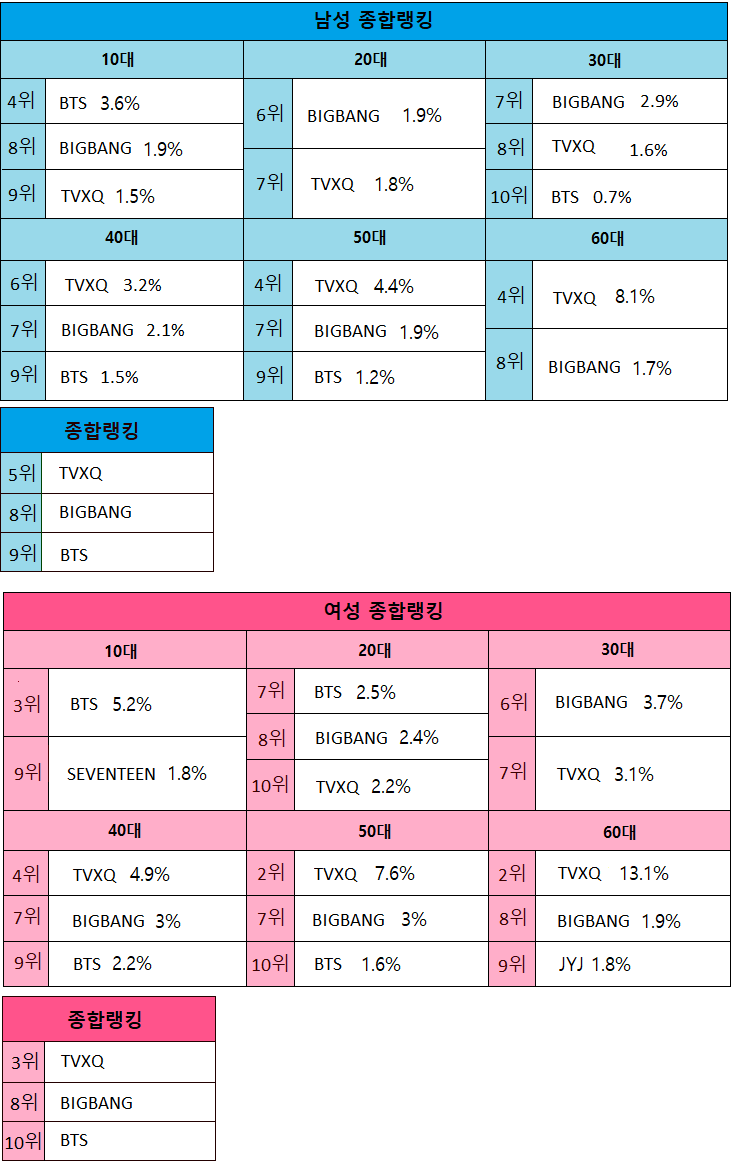 Girl Groups
(Male and Female Users' vote demographic / Teens, 20's, 30's, 40's, 50's, 60's)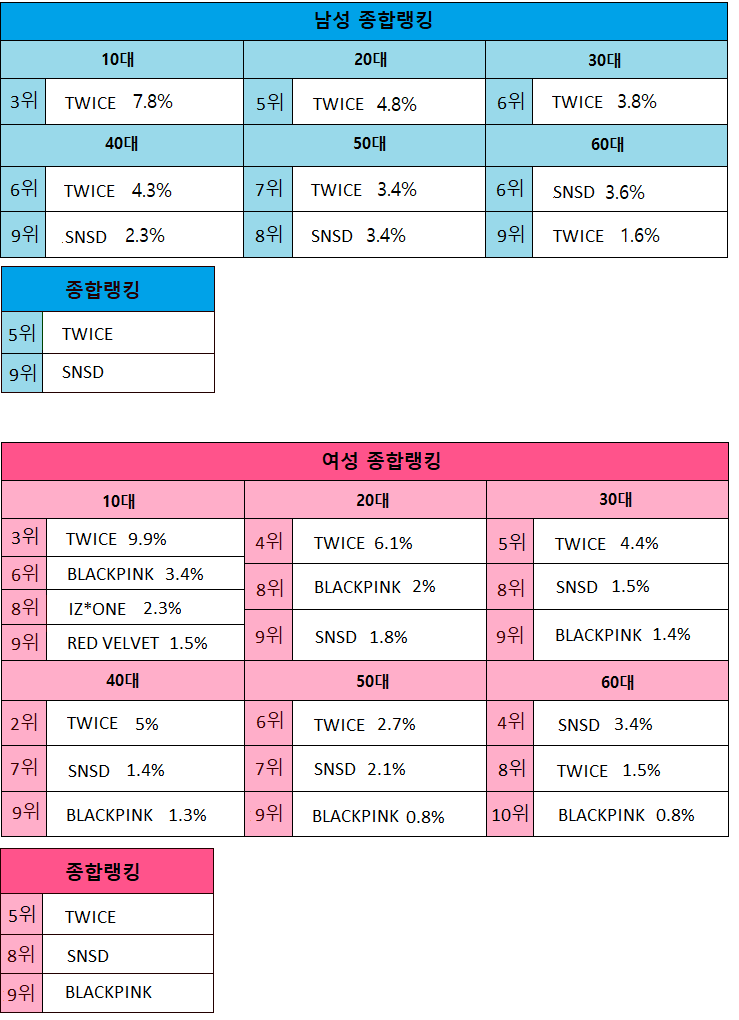 1. [+122, 0] TVXQ and BIGBANG are popular among everyone. Perfect

2. [+70, 0] Wow, Arashi is #1 at every part... If TVXQ still had 5 members, they would still be the top group... 2011 NHK Kohaku Uta Gassen's ranking:
#1 TVXQ 47%
#4 Arashi 6.6%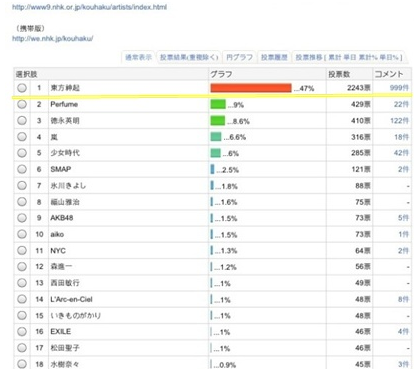 3. [+59, 0] I envy Arashi so much. TVXQ would have walked the same path as them

4. [+27, 0] I lived in Japan in 2009-2010 and TVXQ's popularity was like a big storm then. When they appeared on TV, hundreds of thousands of fans used to gather in front of TV. Every year Kim Jaejoong used to beat every entertainer in every popularity ranking including Akanishi Jin (KAT-TUN) who has been #1 entertainer for years, and TVXQ's other members used to be in top 10. NHK announced that TVXQ was the #1 artist most in demand. That's how popular they were with 5 members. Imagine their popularity if the group didn't split


5. [+22, 0] Wow! TVXQ and Bigbang are 2nd generation groups! Daebak~
6. [+16, 0] Wow TVXQ and SNSD are daebak
7. [+12, 0] ㄹㅇKim Jaejoong was the most popular member of TVXQ ㅈㄴIt's been 2 years since he debuted in Japan for the 2nd time and he's been living his 2nd heydays

8. [+11, 0] TVXQ is really amazing... They have a lot of male fans

9. [+9, -1] I thought the girl crush concept wasn't popular in Japan but BLACKPINK is popularㅋㅋ Some things are changing in Japan?

10. [+7, 0] JYJ didn't even promote in Japan as a group. How did they make it to the list?
source: Pann