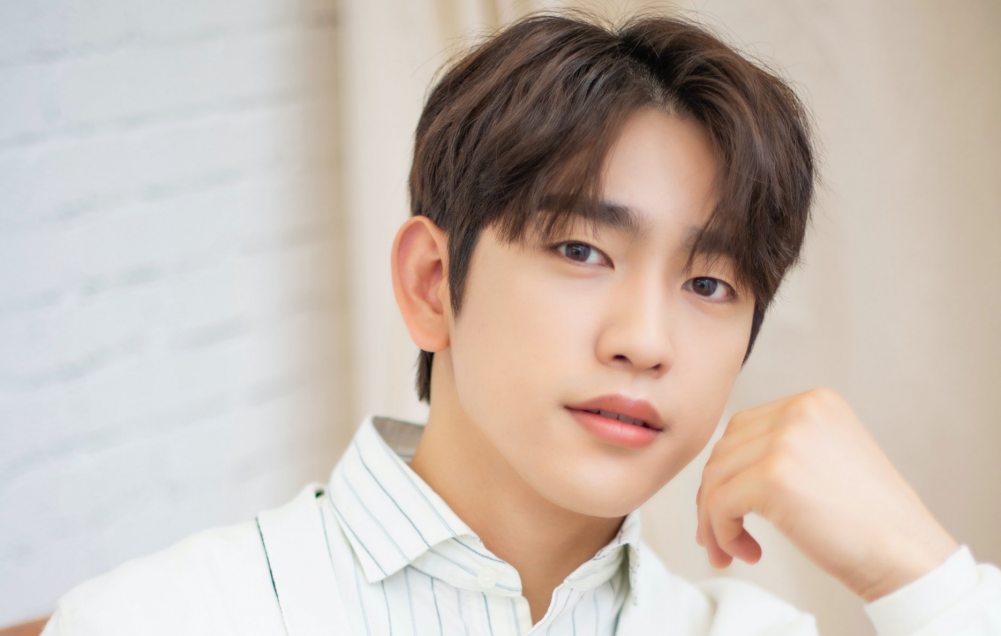 Jinyoung is another member who's talents are truly diverse. He's more known as the actor of the group but he also has great abilities as a song-writter. A lot of the lyrics he has composed are truly sincere and emotional and got included as ballads inside GOT7 albums.
Get to know 10 songs composed by him:
1. THANK YOU
A song that expresses feelings that Jinyoung couldn't say to his fans. It shows his gratitude to ahgases by dedicating it to them.
2.이.별 (To. Star)
A sad but lovely song where the lyrics will make you feel like you are inside of a kdrama.
''The feeling autumn left
The chilly wind that hints winter is coming soon
I can still feel your warmth
So I know fall and winter would be painful'
3. I AM ME
B-side track that was used to promote their album 'Present: You'.
The lyrics are about trusting in yourself while you keep walking your own path.
4. MY YOUTH
An alternative rock song written by Jinyoung where he captivates the listener with deep emotions and his beautiful vocals.
5. COMING HOME
Emotional R&B track that was the opening song of JJ Project album 'Verse 2'.
The lyrics are about coming back to someone who's waiting for you.
6. TOMORROW, TODAY
Written and composed in collaboration with J.Y. Park and JB. The duo demonstrated their maturity as musicians since they produced all the songs of the album.
7. 그날 (THE DAY)
A R&B song where the guitar melts beautifully with Jinyoung's voice as he sings
''Even if the waves of time take you away, I will not be shaken.
You are the only one I won't forget"
8. 2 (TWO)
B-side track of GOT7's japanese album 'The new era'. The lyrics will leave you breathless because of its meaning.
9.끝 (The end)
Here, the group sings about a breakup and look back as they regret losing something they now consider was precious.
10. LOVE YOU BETTER
Written by Jinyoung, this is a romantic serenade included in the group's latest album 'DYE' where GOT7 sings charmingly to the window of their special someone.
Let us know in the comments section which ballad you like the most ♥