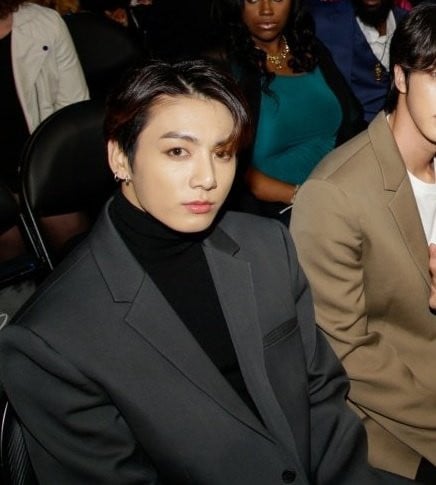 BTS Jungkook's stunning visuals have always drawn attention whenever he makes an appearance at Korean or international events.
This time the gorgeous BTS' golden maknae with his sexy and classy looks was the talk of the town at the Grammys.
As soon as BTS set foot on the red carpet, fans went crazy over Jungkook's looks and trended him in over 30 countries across the world.
Jungkook also trended on Korea's portal site, DAUM under the entertainment category, peaking at #3 along with Ariana Grande and Lizzo at #2 and #4.


https://twitter.com/jungkookti...

https://twitter.com/daily_jkup...