Big Hit just changed its YouTube name from ibighit to Big Hit Labels. Not only that but they also linked Source Music, Big Hit's new subsidiary label, and GFriend's YouTube channel on their About tab.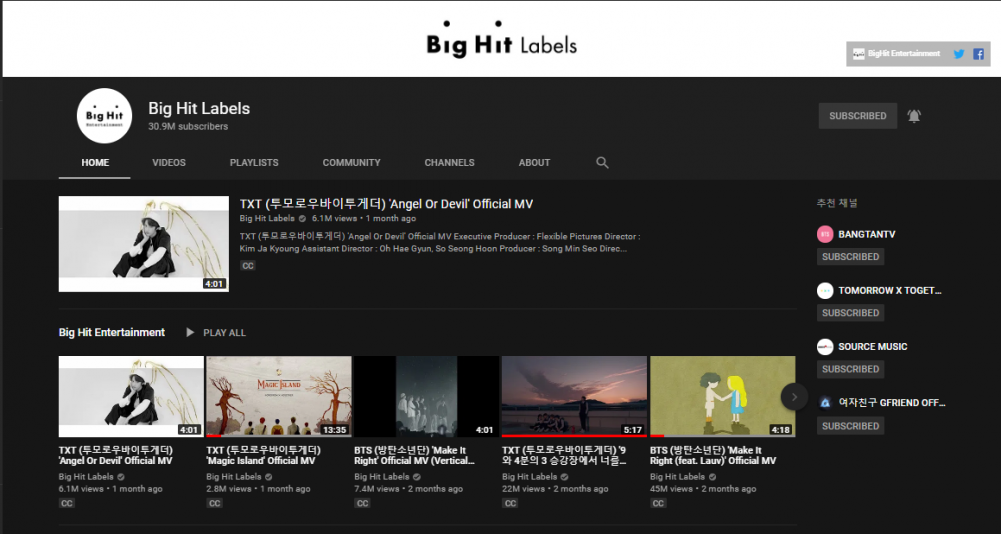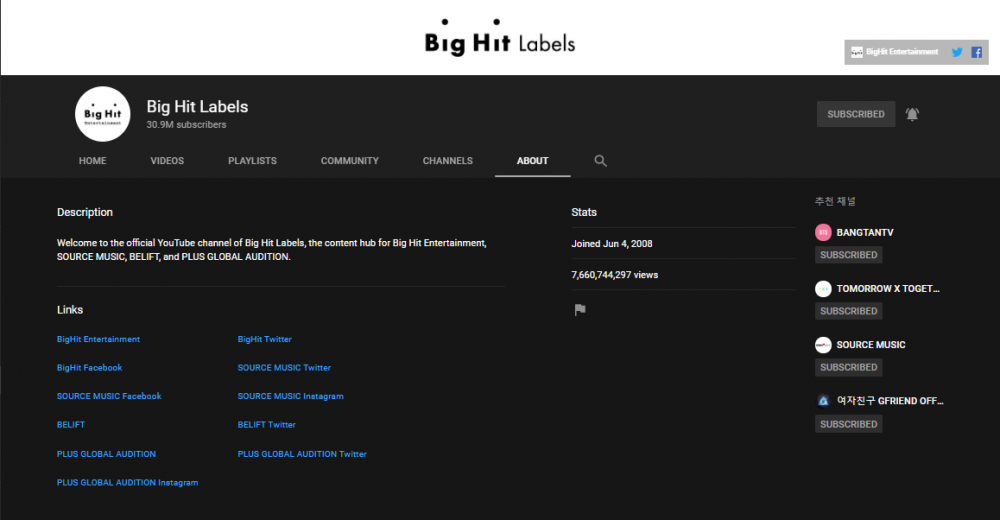 Big Hit also linked Mnet's youtube channels as well and named them "BELIFT", which can only tell us that the new co-produced girl-group between Mnet and BigHit is going to happen sooner than expected.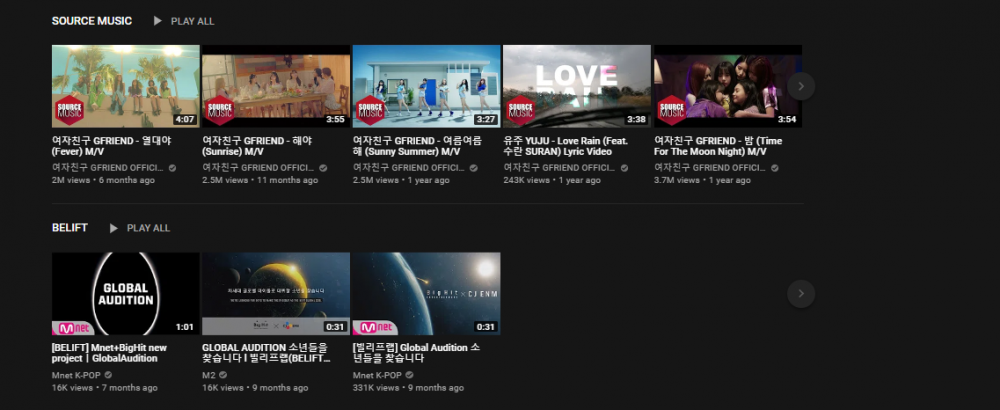 Are you excited about this? I surely am 💜
In other news, Big Hit Labels is close to hitting 31 million subscribers, they're currently at 30.9 million.