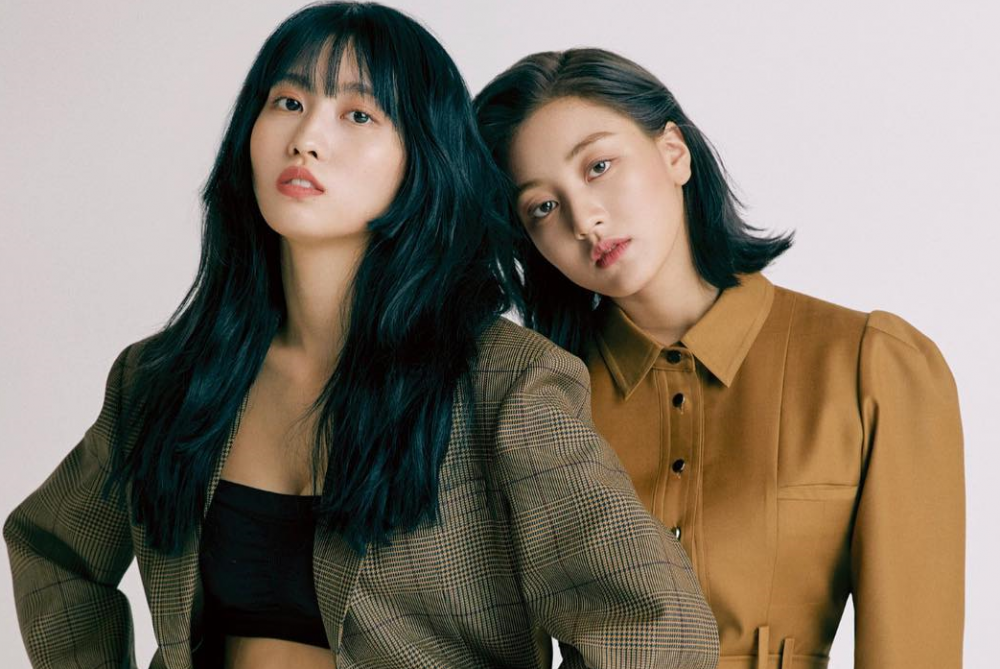 TWICE's Momo and Jihyo were spotted today at SM Entertainment's headquarters. While some people thought that they might have just passed by, a fan of EXO who was waiting for them unexpectedly saw the two female idols and mentioned that they were filming but had no clue for what purpose.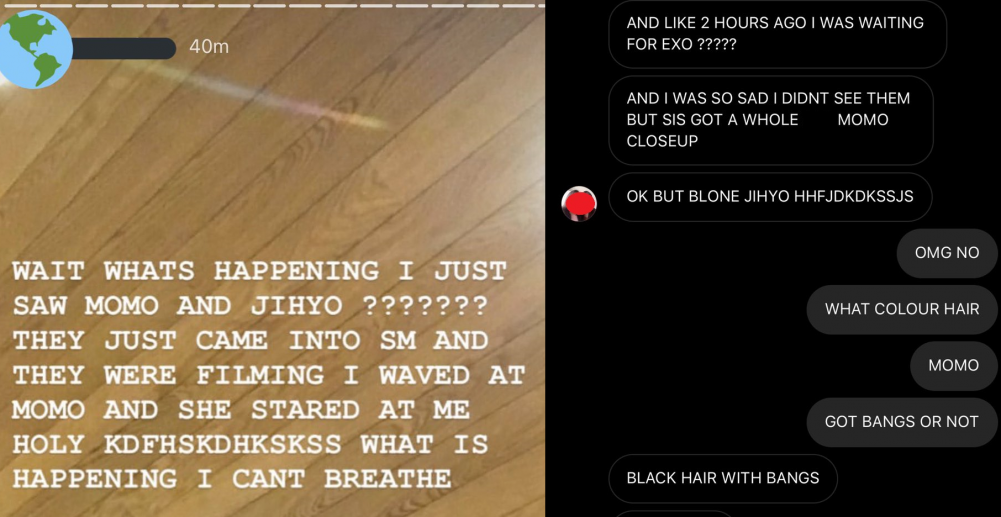 Screenshots: @cloudychaes


Early today, it was announced that Super Junior's Heechul and Lee Soo Geun will collaborate for SM STATION x 4 LOVEs for Winter (2019 SMTOWN Winter) and JYP Entertainment's rookie girl group ITZY will have a cameo on the music video. With this news, some excited fans speculate that Momo and Jihyo might possibly do a special project with another SM artist while others believe that it could be that they are preparing for a special stage with Red Velvet for the year-end shows.