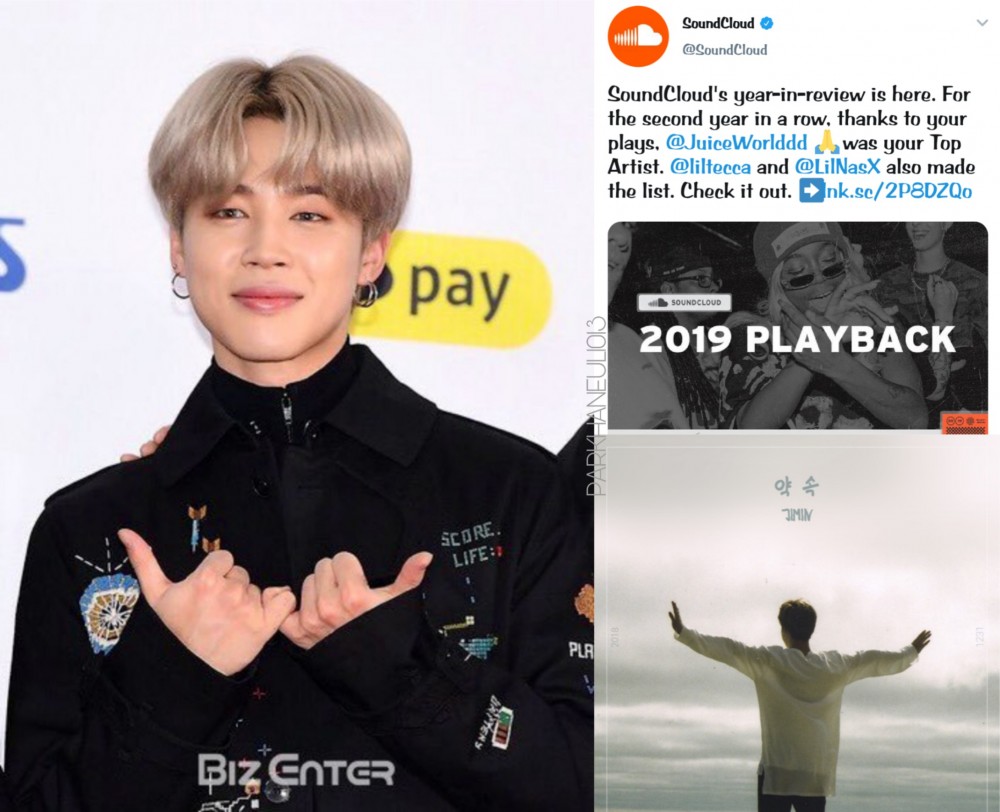 BTS Jimin previously who caught the world by surprised when he dropped his first present and third solo song, "약속" (Promise) on SoundCloud on 30th December 2018. As soon as the song was released BTS Jimin immediately broke record and made headline as "약속" has the biggest 24-hours debut on SoundCloud.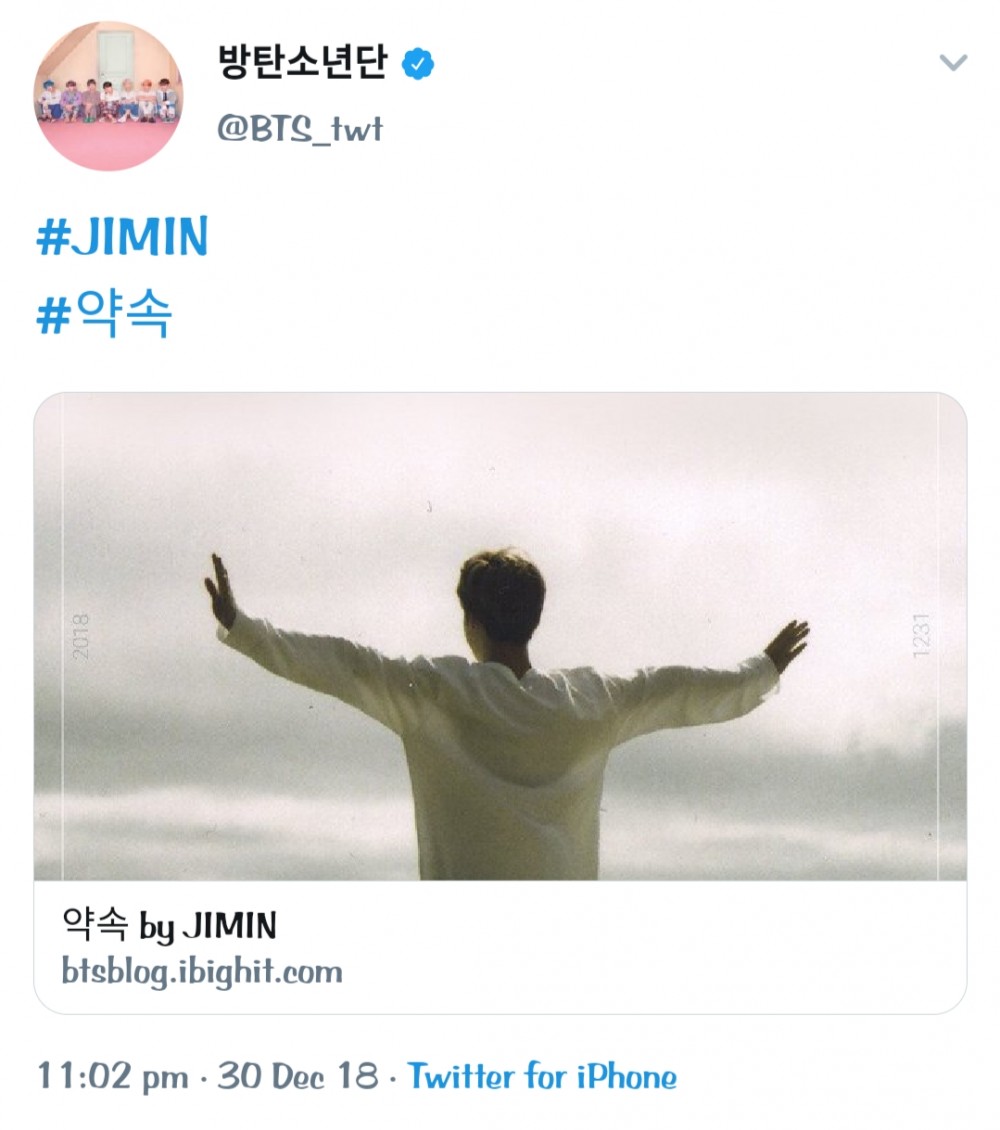 A few months later he made another headline for breaking the second record on SoundCloud when "약속" joined the Top 5 Most Stream Song of All Time on SoundCloud.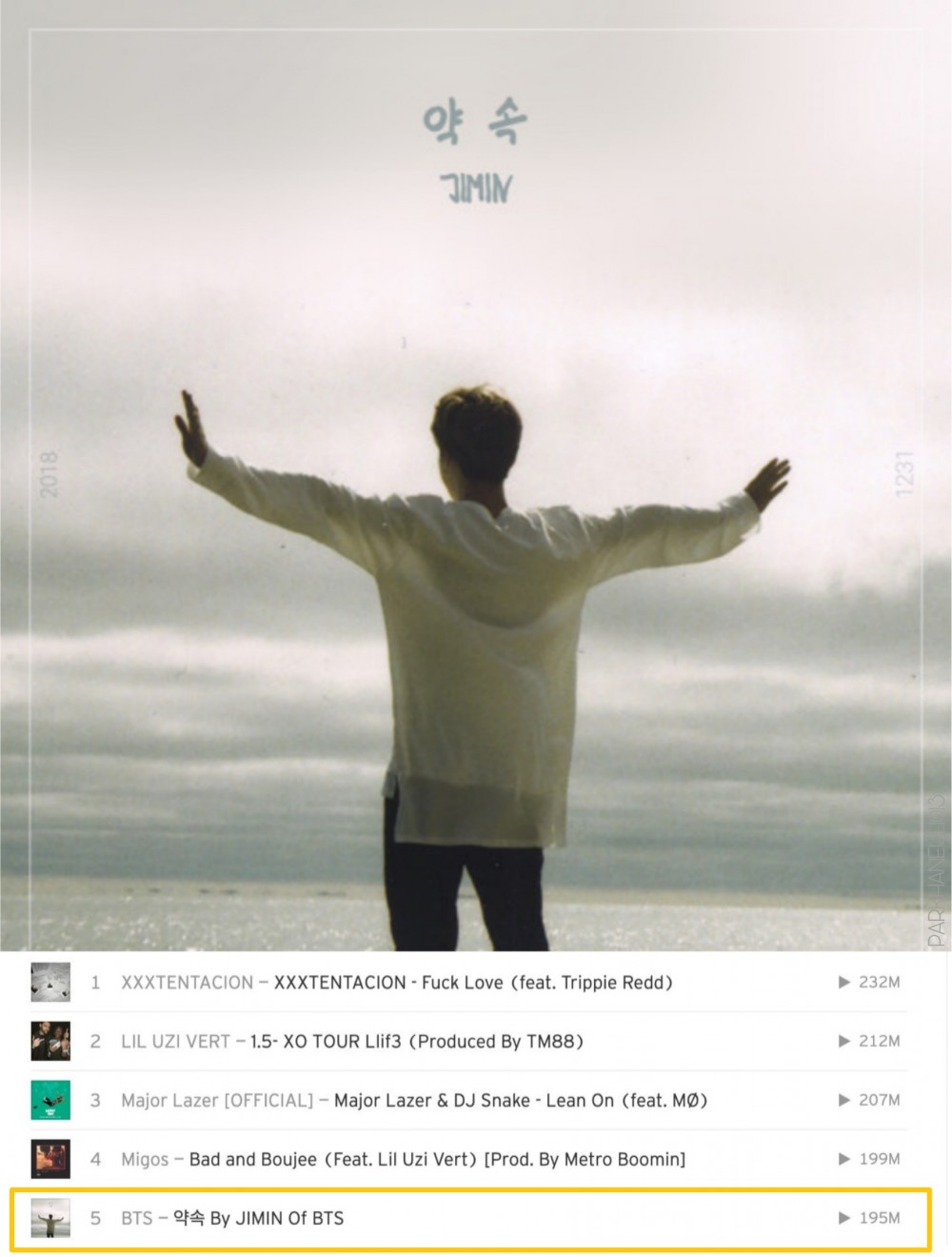 Now BTS Jimin made another headlines with another record as "약속" was chosen as the "Buzziest Drop" or the most exciting drop on SoundCloud. SoundCloud shared their year-in-review "2019 Playback" on their official Twitter account. BTS Jimin is the only Korean soloist and "약속" is the only Korean song with ballad genre on the list.

This is another great achievement and acknowledgment for BTS Jimin. Congratulation to BTS Jimin.