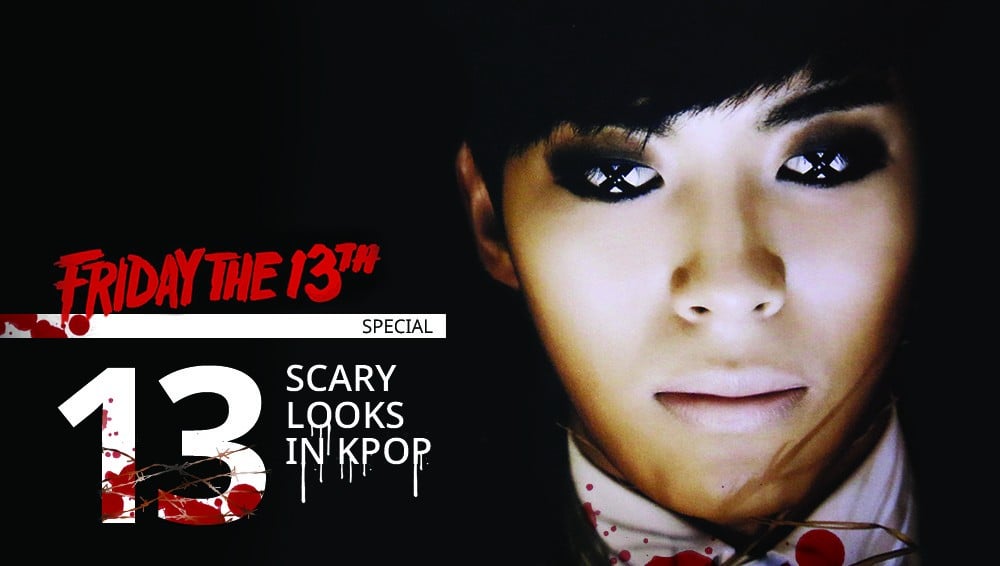 It happens to be Friday the 13th (with a full moon to boot), meaning it's time to flashback to all the scary moments in K-Pop, whether idols are just sporting some freakish hairstyles or going all out with award-worthy makeup and costumes.
Check out some of the pictures below. While some might just make you smile, others will indeed freak you out! And some, for extra enjoyment, are accompanied by scared K-Pop idols.
2NE1's Dara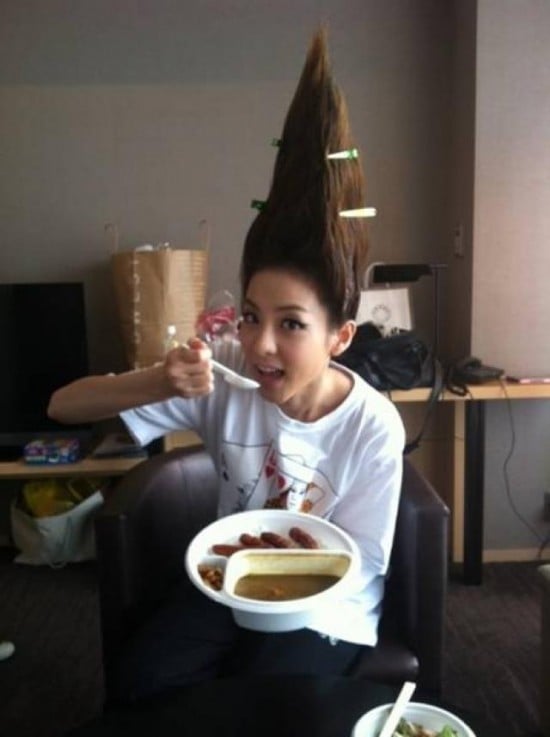 "OMG, I love your hair. Where did you get it done?" asks the wife of Frankenstein's monster.
Super Junior's Heechul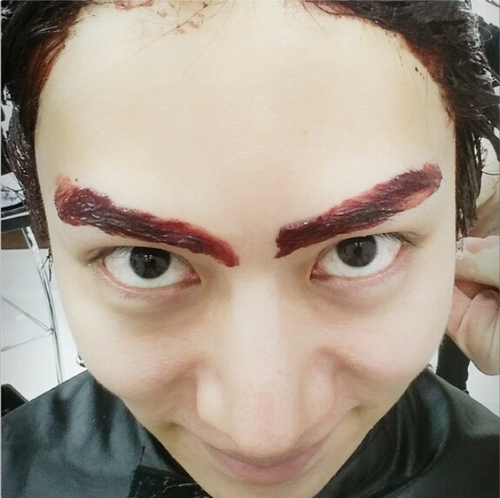 With this angle and dem eyebrows, it looks like Heechul is about to try out for a Halloween special of 'Sesame Street' as character Oscar the Grouch.


T-ara's Hyomin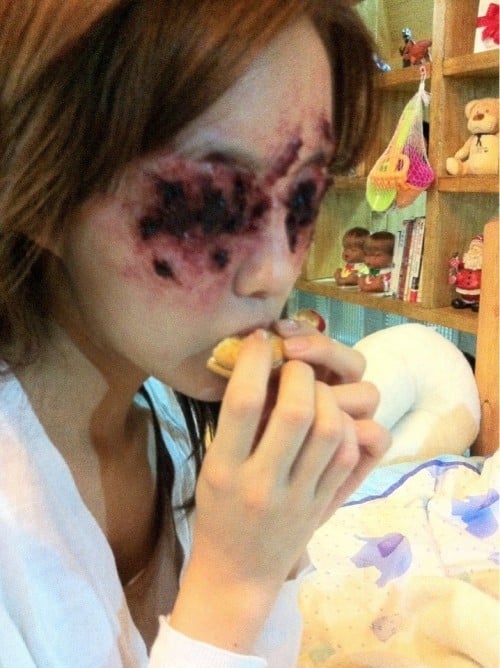 Why... just why? If this didn't alarm you, then maybe the random array of decorations on her bookshelves will at least get you raising your eyebrows.


Jay Park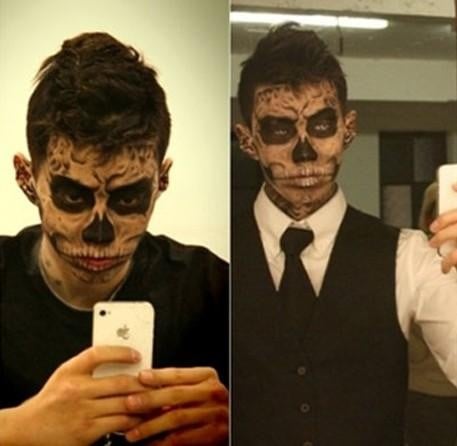 Both in awe and creeped out by the very intricate makeup on his usually adorbs face...


2AM's Jo Kwon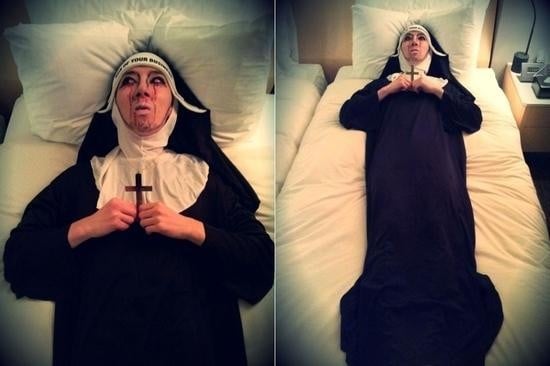 It looks like an 'Exorcism' and 'Sound of Music' collaboration gone wrong in a way... Although, there's no denying the very Jo Kwon expression on his face adding some humor to this otherwise super strange scenario.

SHINee's Key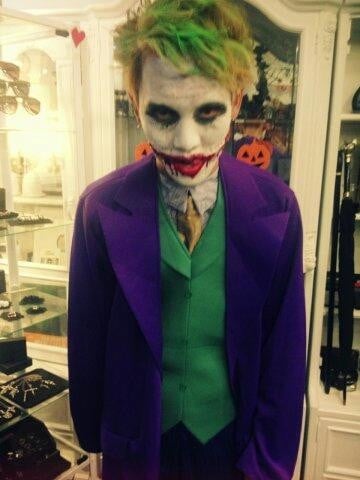 He pulls this Joker look off very nicely actually. Definitely creepy, but nothing too alarming.
Super Junior's Kyuhyun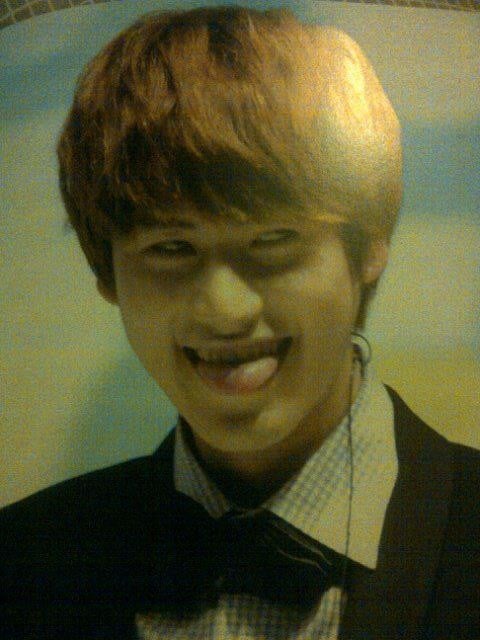 Now, this is both creepy and alarming.


MBLAQ's Mir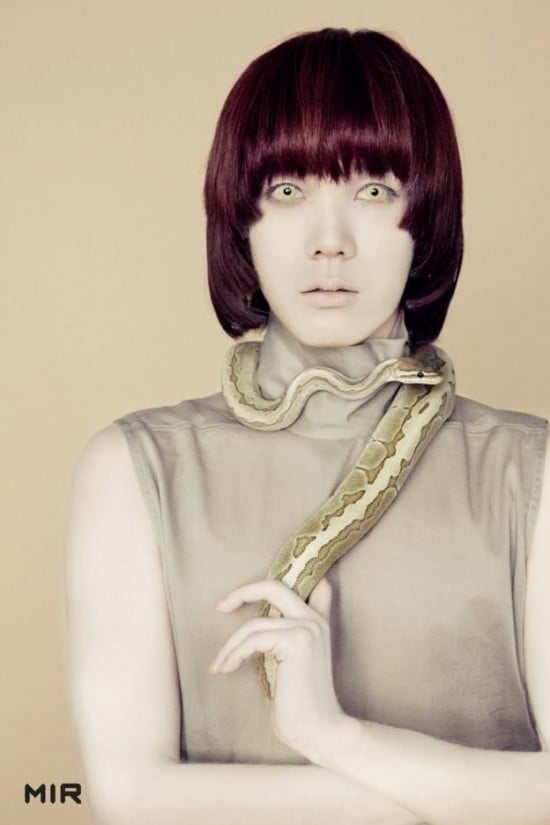 The paleness of Mir's skin here and the super light green eyes definitely raise goosebumps all over my arms.
Girls' Generation's Sooyoung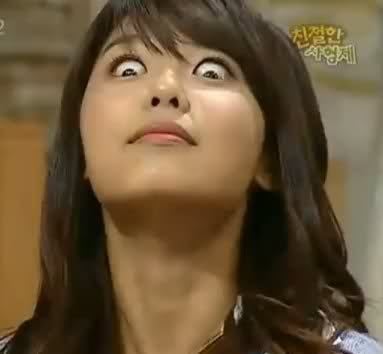 A bit freaky at first glance, but becomes somewhat endearing after you get used to it.
TVXQ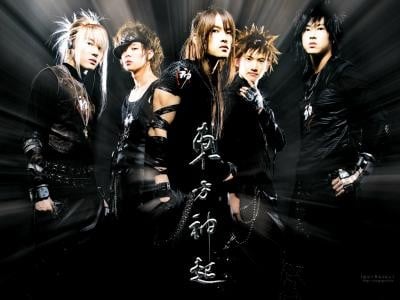 Okay, this is not that scary... What is scary about this photo is the hair... It looks like they wouldn't have needed extra bodyguards because if anything, Changmin could have just poked them with his hair.
U-KISS's AJ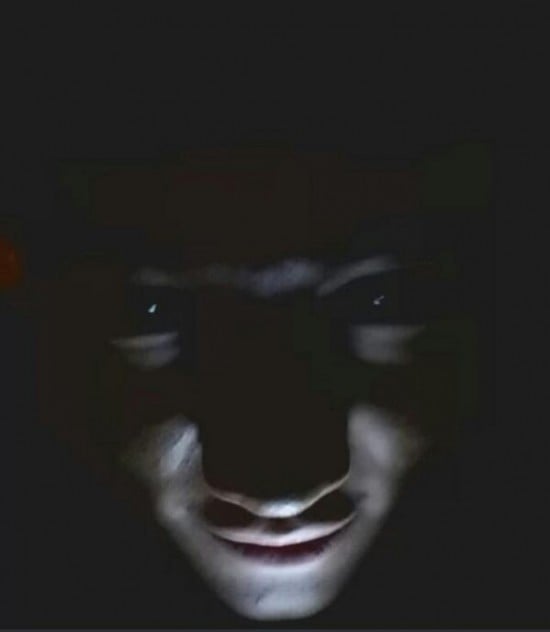 Ah, the light held under the face in the darkness for heightened eeriness. His eyes look pitch black here like he's been possessed.


ZE:A's Heechul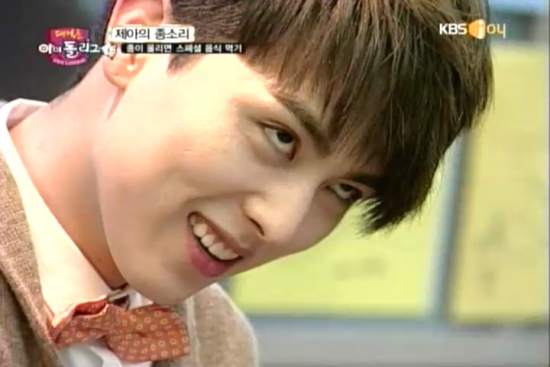 The makeup and facial expression might haunt you in your sleep! Or not... because it's honestly somewhat amusing.
---
....oh, where's the 13th one?
And, of course...
J.Y. Park's Infamous plastic pants