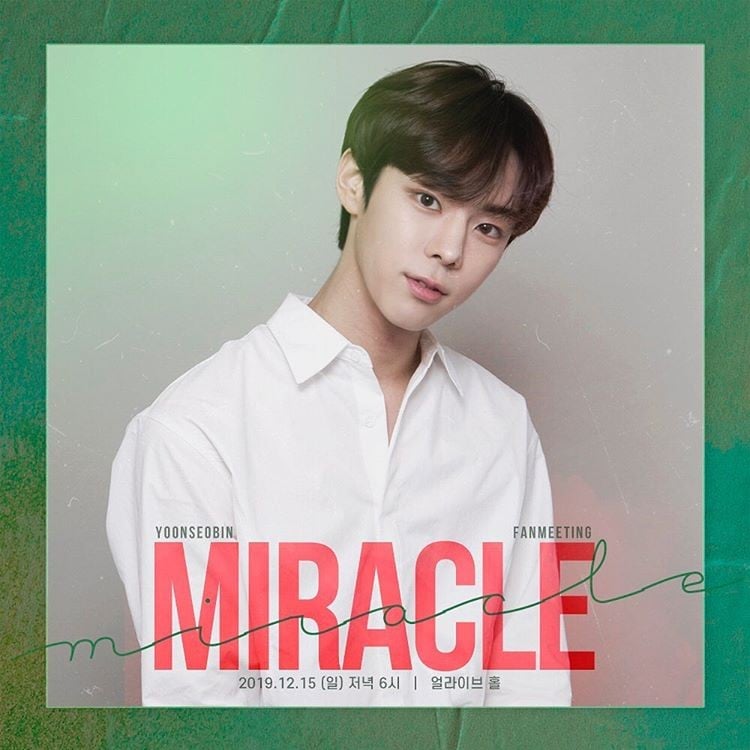 Yoon Seobin, an ex-JYP trainee and former 'Produce X 101' contestant took to his Instagram to announce he would be holding a fanmeeting.
The fanmeeting is scheduled to take place on Sunday December 15, 2019.In his post, his caption reads, "Thank you for always cherishing me and cheering me on I'm thankful for reaching my dreams and for having a valuable place to hold this. I hope I have a small but meaningful day with you. 💛"
Fans seem supportive of the trainee and the meetup, but extremely confused as it seems the announced has "come out of nowhere".
Yoon Seobin was a JYP trainee that competed on 'Produce X 101'. However, allegations of bullying and underage smoking began to surface while he was on the show. The rumors of bullying turned out to be false, but the underage smoking allegations were true. Regardless, due to the extreme controversy around him, he was removed from the competition and left JYP Entertainment.
Since then he has been keeping a low profile and posting photos on his personal SNS periodically.

However, now it looks like fans have something more to look forward to this December.