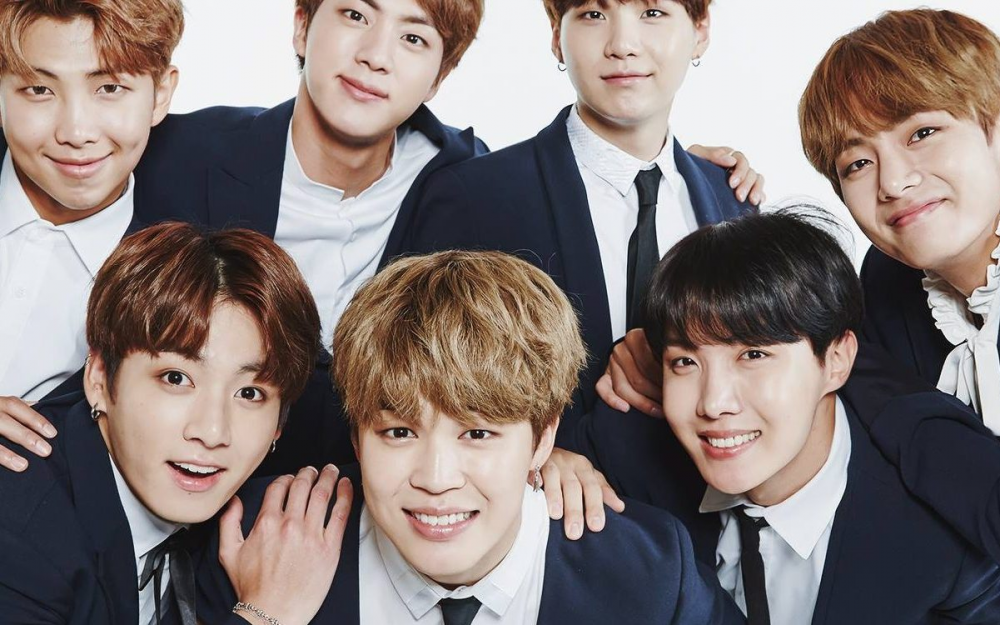 Popcrush reports "Now, Billboard Boxscore has reported BTS' first worldwide stadium tour earned $116.6 million and sold 976,283 tickets, which averages out to a whopping $5.8 million and 48,814 tickets per show." and this is for 20 shows so you can do the math.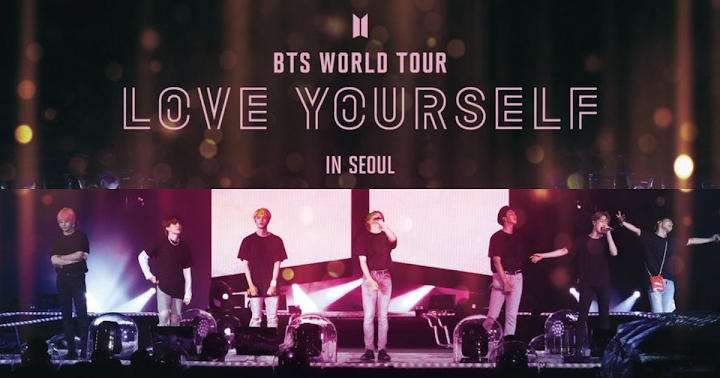 BTS had sold out every single on of their shows with an average ticket price of $299. Yes you heard right, the average ticket was $299 and they SOLD OUT EVERY SHOW. According to the data, only the Rolling Stones ($11.1 million), Taylor Swift ($6.1 million) and the Spice Girls ($6 million) sold more. Meanwhile, the boys now rank at No. 2 on the current Hot Tours tally, behind Elton John and ahead of Queen + Adam Lambert, Shawn Mendes, The Vampire Weekend and more.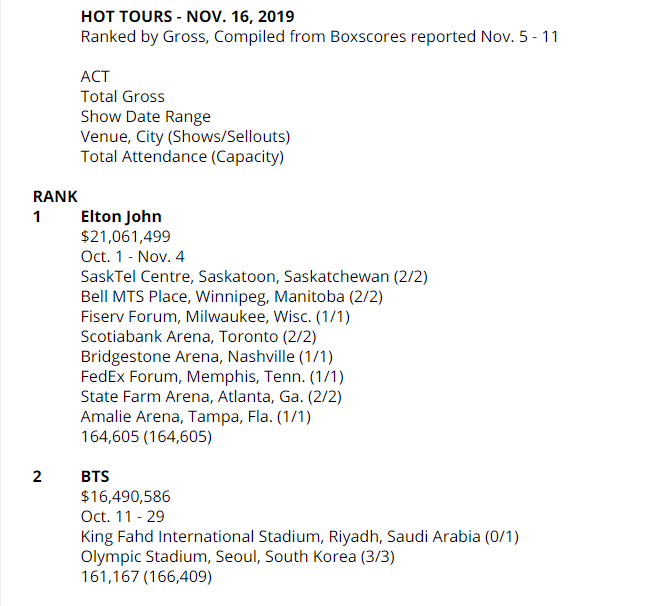 As previously reported, the these boys began the tour on May 4 with a string of six U.S. dates in Pasadena, Calif., Chicago, and East Rutherford, N.J. The quick sprint earned $44.4 million before the septet delivered a $7.8 million gross from two shows in Sao Paulo, Brazil. These eight shows combined nabbed BTS the No. 1 spot on Billboard's monthly Top Tours ranking for May. And then, BTS returned home, for eight concerts in Asia, hitting Japan (two shows each in Osaka and Shizuoka) in July, and then Riyadh and Seoul in October. While the four Japanese shows brought in $20.3 million (No. 6 Tour of July), the group grossed $4.4 million and sold 31,899 tickets at Riyadh's King Fahd International Stadium on Oct. 11, and $12.1 million (129,268 tickets) at Seoul's Olympic Stadium on Oct. 26, 28, and 29.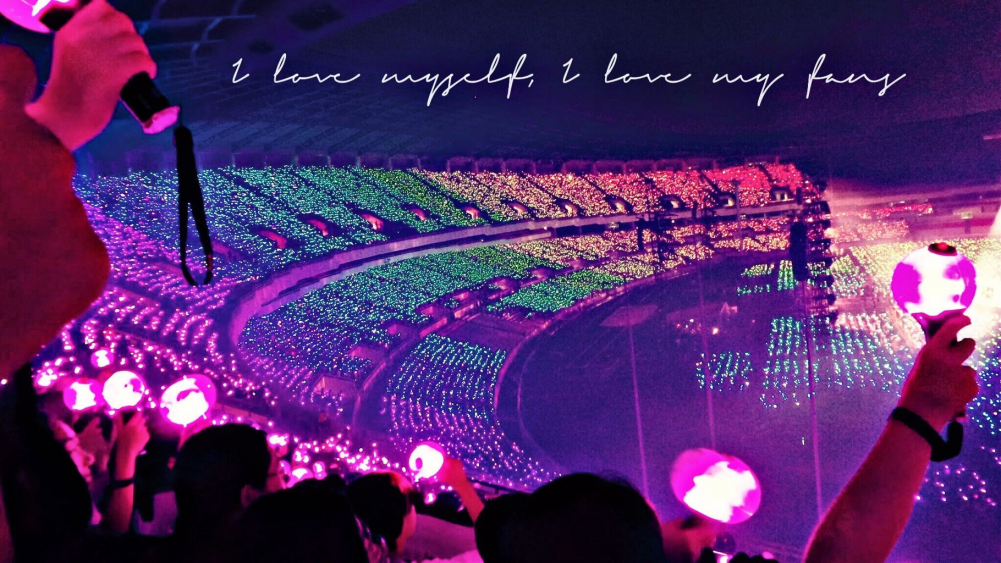 Congratulations ARMY and BTS!