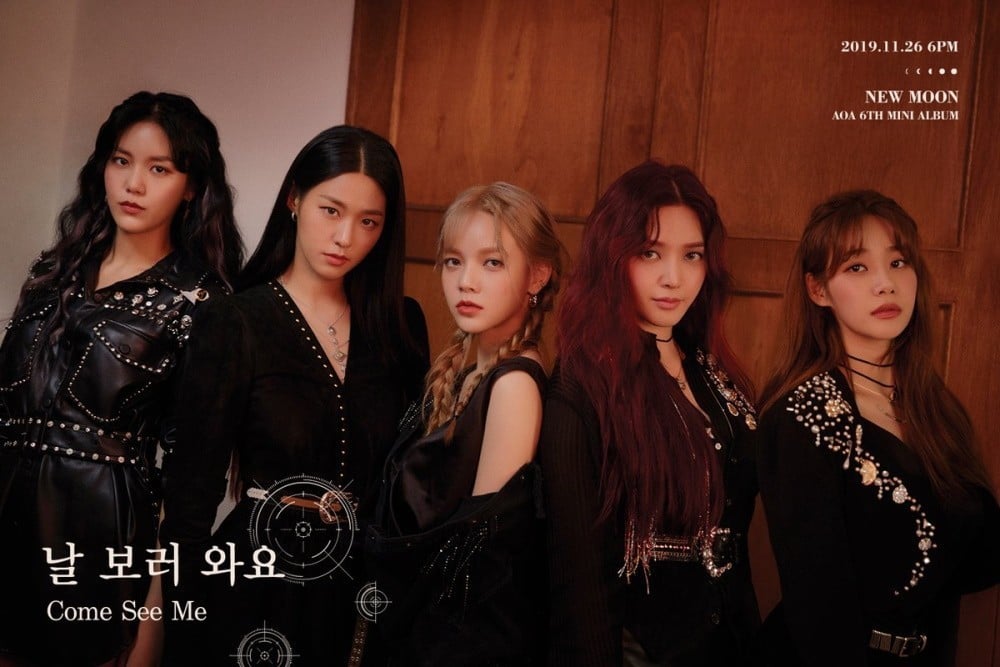 AOA have revealed their 'prequel story card' teaser for 'New Moon'.

AOA's next set of teasers for their sixth mini album seems to reveal a set of lyrics.

The 'story cards' say, "An unfocused night has come, and the moonlight comes down from above," "The reddish glow was glittering and shined in my eyes," "My world was different in between the beautiful light. It was darkness in full swing," "My night, which no one is looking for, but everyone is looking at," "My world trapped in magnificence continued to gnaw at me," "In my small space, I bumped into the moonlight aiming for me. Despite this, I am," "I dreamed in darkness. My shining world, to find a new moon for us."

Fans can expect music video teasers next, while AOA's 'New Moon' drops on November 26 KST.