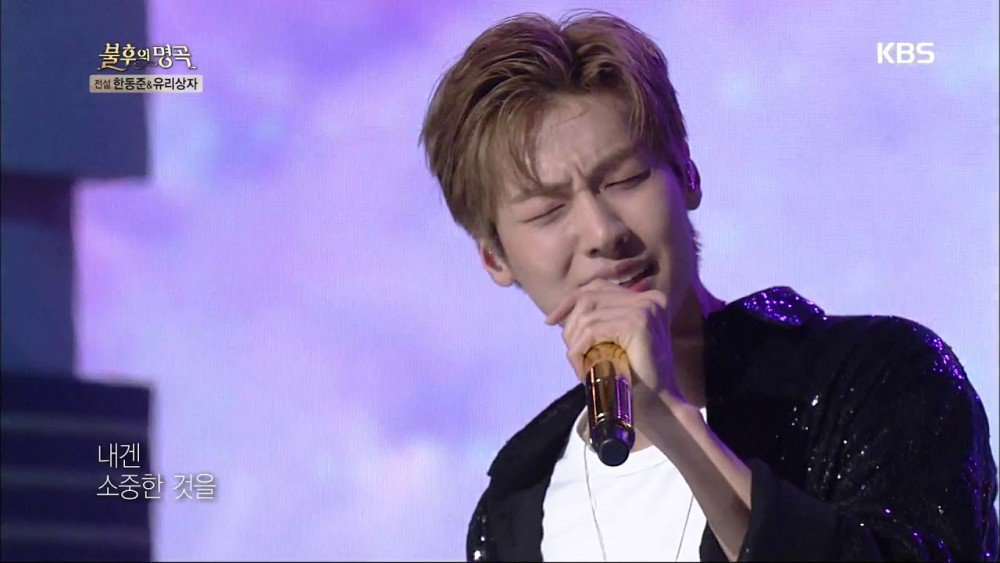 N.Flying took ballad to rock on the May 11th installment of 'Immortal Song'.

For the special dedicated to Han Dong Jun and Yurisangja, the band covered Han Dong Jun's 1992 hit ballad "Just that You're in this World". N.Flying gave the mellow song sensitivity with an orchestra, but they quickly switched it up with traditional rock.

However, they weren't able to take the round from Monni, and it was SBSB who took the final win.

Check out N.Flying's cover and the original song below!