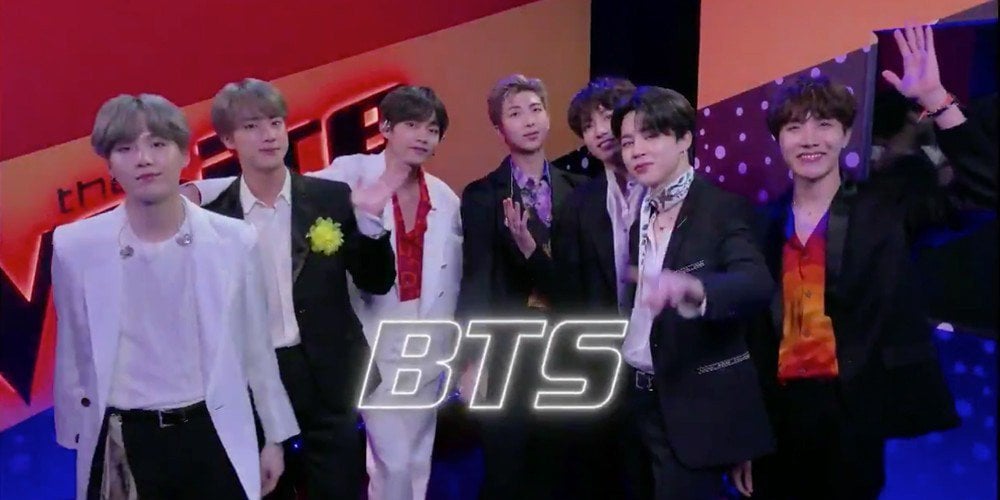 ARMYs are furious with NBC's 'The Voice', after tuning into the show eagerly for a glimpse of their idols BTS on the May 14 broadcast.
Back on May 13, 'The Voice' hinted at a "surprise announcement" coming from BTS and The Jonas Brothers, to be revealed some time during this week's broadcast on May 14. The announcement caught the attention of fans worldwide, as well as various U.S. media outlets.
However, after tuning into 'The Voice's latest episode on May 14, ARMYs found that the BTS boys were nowhere to be found. Instead, 'The Voice' made two big announcements - that Taylor Swift and The Jonas Brothers would be performing during the show's season finale, coming soon.
Then, upset ARMYs also noted that 'The Voice's original Tweet from May 13 mentioning @BTS_twt has been deleted from their account.
Furthermore, some ARMYs argue that before posting The Jonas Brothers's official guest performance announcement on their official Twitter, 'The Voice' posted an "incorrect draft" version which read, "This huge announcement from and @JonasBrothers will have you shook."
Many ARMYs suspect that originally, this Tweet was also supposed to include a mention toward @BTS_twt.
Previously, it seemed likely that the boys of BTS took part in a pre-recorded performance for 'The Voice', ahead of their ongoing North American stadium tour. Numerous ARMYs expected that 'The Voice' would be airing the group's pre-recorded performance during the show's upcoming season finale, and yesterday's hint seemed to be leading up to that; however, as of today, 'The Voice' remains silent on any special events to do with BTS.
Check out some of the furious reactions currently flooding 'The Voice's SNS, below:
Do you think BTS will be participating in 'The Voice's season finale?