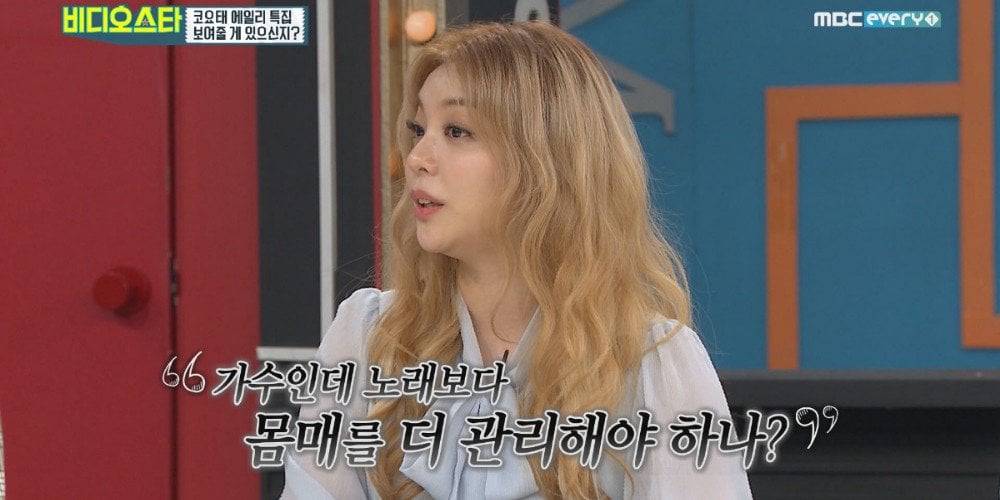 On the May 14 airing of MBC Every1's 'Video Star,' Ailee talked about her weight.
The singer shared she couldn't help but gain weight due to irregular eating schedule during busy times. One day, a senior singer commented on Ailee's weight gain, saying, "What are you thinking? Are you planning to retire (from the industry) soon?"
Ailee shared she was deeply shocked by the comment. She stated, "I thought all I had to do was be good on stage. I felt ashamed, thinking, 'Do I have to take care of my body more than my singing even though I'm a singer?'"
Recalling the severe dieting days, Ailee said, "I suffered from depression when I dropped down to 49kg (108 lbs). It was so hard. My goal is to sing well but I faced issues with my voice because of my weight management. I was diagnosed with vocal nodules for the first time and it was hard to recover. I wasn't a model but I had to control myself like one. It was so hard."
Ailee shared she's still on a diet, but she is doing it the healthy way now by eating 3-4 meals a day.