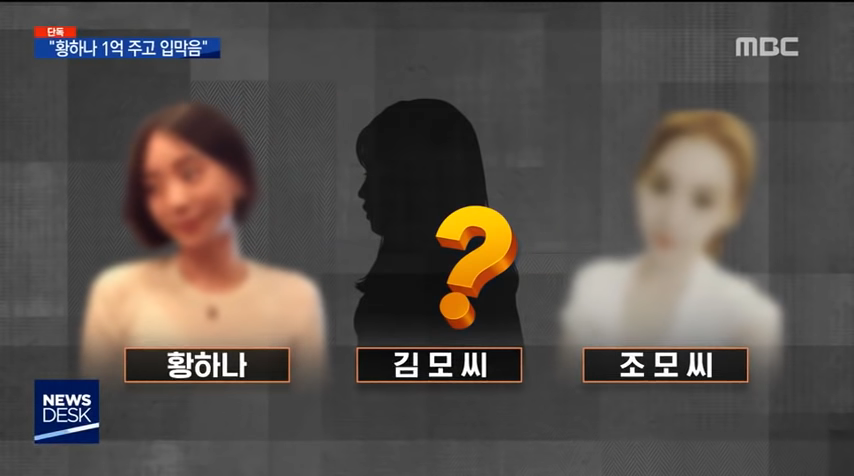 Hwang Hana allegedly bribed her friend to take the blame.
According to a report by MBC's 'News Desk,' back in September 2015, Hwang Hana distributed Philopon to college student Cho and encouraged her to inject the drug. Cho was put on probation while Hwang Hana was not even investigated by the police.
At the court, Cho claimed Hwang Hana injected 0.16g of Philopon a total of 3 times in Cho's arms. However, experts claim 0.16g is enough for 3-4 adults to inject. Injecting the amount for just one person can lead to shock from an overdose.
It's then revealed Cho was not only with Hwang Hana but also a friend Kim.
An acquaintance of Kim claimed Hwang Hana bribed Cho to take the blame for her and Kim. The acquaintance said, "There were multiple people from what I heard. Around 9 in the evening, Hwang Hana called Cho to her house and handed 100 million KRW (87,336 USD) and told her to take all the blame."
The acquaintance continued, "Cho frequently said she received a bag filled with 50,000 KRW bills totaling up to 10 million KRW."