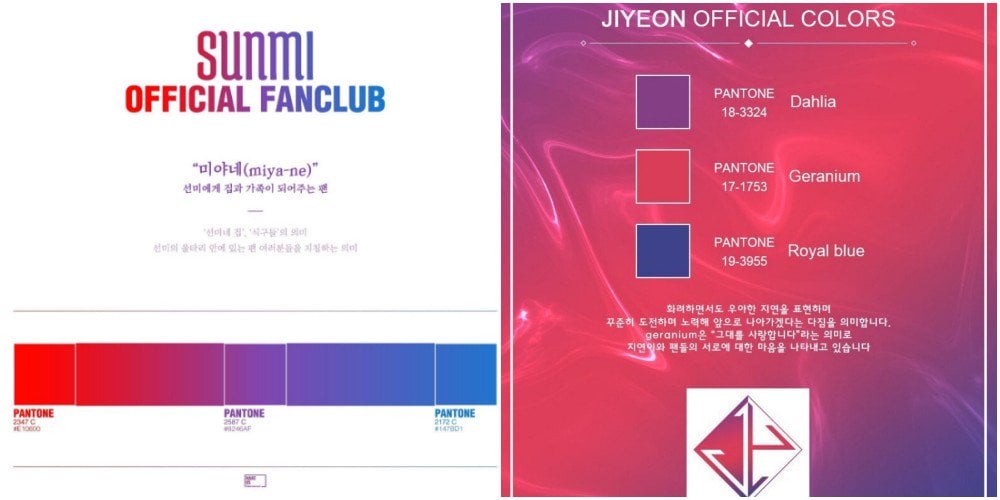 MAKE US Entertainment responded to the concerns on Sunmi's official fanclub colors.
On March 21, MAKE US Entertainment announced shades of purple, red, and blue have been chosen to represent Sunmi.
It became problematic as fans claimed Sunmi's official colors are the exact same as the official colors of Jiyeon.

One fan notified MAKE US Entertainment of the issue via e-mail. The agency provided feedback and explained the two artists have different Pantone numbers and they will be aware of the issue from now on.
MAKE US Entertainment stated, "We understand and respect your concern. As a result, we will be mindful of your opinion and be extra cautious when using the official colors on goods. In order to prevent the artists' from having similar vibes, we plan to depict the colors in a clear tone along with the meaning it holds."
To this, netizens showed mixed reactions, commenting, "Official colors are so meaningless," "How could all 3 colors overlap? They are so shameless," "I mean, there are only certain colors. What's the point. Stop arguing."