ITZY's debut song, "DALLA DALLA" has been met with mixed reaction from people and fans worldwide. Let's take a look at why the song was so loved (and disliked) by audiences.

Why It's a Bop:

1. The choreography.

The choreo of "DALLA DALLA" is no joke. There are several technicalities and specific motions which are pretty tough even for seasoned dancers. On top of that, the choreo is full of energy and showcased each member's charms really well. This is very impressive for a rooke group. Take a look at their dance practice below:
2. The girl-crush concept was well done.
We were teased with a girl-crush concept, and girl-crush we received. Though it wasn't as badass as some expected, the concept strayed away from the signature "soft" style of JYP. And all 5 of the members absolutely slay.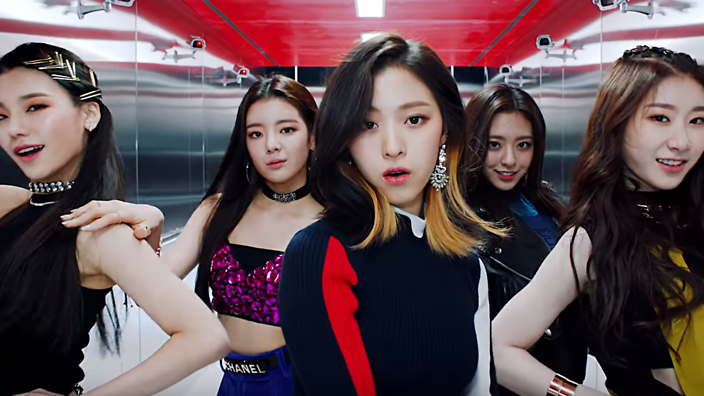 3. The song is unique.

Sure, the chord progressions and song structure were unconventional, but the listening experience was unique. Can you honestly name a song in K-Pop that's similar to "DALLA DALLA" musically? It's this type of novelty that helps a group thrive in this industry.
---
Why It's a Flop:

1. The song does sound messy...
As unique as it sounds, I'll be honest: I was completely lost the first couple of times listening to "DALLA DALLA". Multiple genres of musical styles are colliding together every couple of seconds, and the placement of the chorus was confusing. By the end of the song, with the hardcore dance break, I was completely baffled. It took me several more listens to start to comprehend the song and its unconventional song structure.

2. Where the heck is Ryujin?
Sure, she starts and ends the song, but this girl is nowhere to be found most of the song! Besides Yeji, Ryujin has arguably the most star power after winning First Place in YG's Mix Nine in 2018. I guess JYP wanted to take this opportunity to introduce the other members well, but the line distribution is so lopsided that I couldn't help but feel that Ryujin was just being ignored...

So what do you think? Do you think "DALLA DALLA" is a bop or a flop? Let us know below.