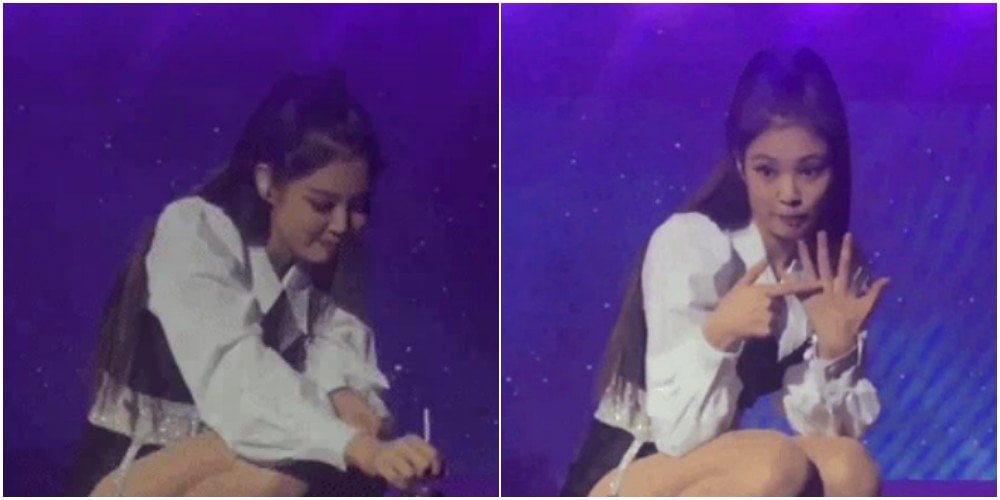 Black Pink's Jennie had an adorable reaction to a fan's marriage proposal.
A short clip of Jennie reacting to a fan's proposal is roaming online communities. The idol star, who was taking a sip of water during Black Pink's concert in Manila, Philippines, heard a fan scream out a marriage proposal. To the request, Jennie smiled, pointed at her fourth finger, then put out her hands gesturing, 'Give me the ring.'
To Jennie's cute reaction, fans commented, "She's so adorable," "I would've fainted if I was that fan," "I'm on my way to buy a ring."