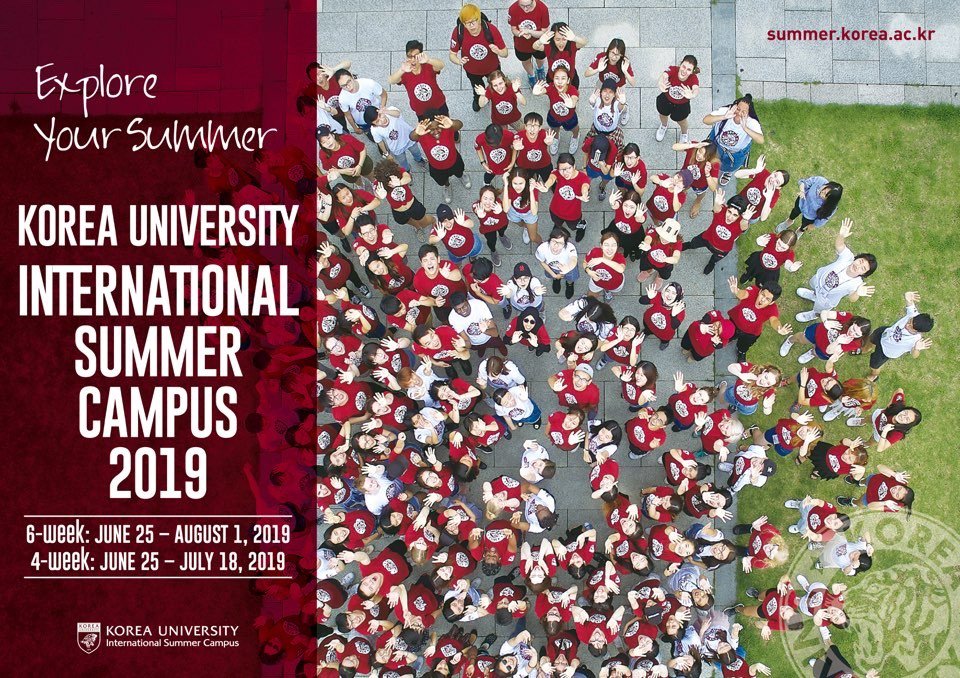 Korea University International Summer Campus (KU ISC) is by far the best international summer abroad program! Take advantage of internships, credits, and cultural experience programs all at once. You won't be able to find this amazing K-pop flashmob experience in any other program but KU ISC.
Why don't you find your friends doing flash mobs on KU ISC Youtube?
These students enjoyed a once in a lifetime experience and now it's your turn this summer of 2019.
About 2,000 university students from 50 countries participated in KU ISC in 2018 and enjoyed a summer loaded with fun and learning. KU ISC is now welcoming new students like yourself for the summer of 2019. KU ISC is offering various programs such as a K-pop flashmob, Korean Cooking Class, Korean university sporting events and etc. This is your opportunity to experience quality lectures provided by top scholars and gain hands-on work experience through various internship opportunities at major Korean companies.
An incredible summer awaits with friends from all over the world. Below are two testimonials from alumni who have participated in KU ISC.
1. Loh Sheng Xiang (Singapore)
"KUISC was without a doubt, one of the BEST things I've done throughout my life as a University Student, or perhaps even my entire life!! Taking a leap of faith to join this program, I've learned to embrace new experiences in a foreign environment and being apart from family, I've grown to be more independent and open to making new friends. KU ISC provided us with lots of great programs that I really enjoyed. They brought me to my first baseball game. Never would I expect that I would cheer so hard for a team that I knew nothing about, playing a sport that I had never played. And having the opportunity to have Kpop stars surprising the students at a "seminar talk"! Who wouldn't want to experience that?? To all potential KUISC students who are deciding whether to embark on this amazing journey, just do it. You will not regret it!"
2. Dominique Brown (United States of America)
"I attended KU ISC 6-weeks program in 2018 and it was one of the best ways to spend my summer! KU is so adamant about cultural diversity in their program. This gave me a chance to not only met locals who attend Korea University but to also communicate with other students from all over the world. KU faculty and staff were very helpful when it came to answering questions and providing service when needed. The activities hosted by KU were really entertaining, especially the Kpop Flash Mob where I got to take part of. Finally, because of KU, I was able to make some lifelong friends that I never want to get rid of. So if you want to attend a university where the academics are top-notched, loads of fun activities, and make new friends, KU ISC is the place for you!"
Check out more through KU ISC's official Website or their social media accounts.
Website: summer.korea.ac.kr
Facebook: facebook.com/kuisc.iwc
Instagram: instagram.com/kuisc.iwc
This article is sponsored by Korea University.