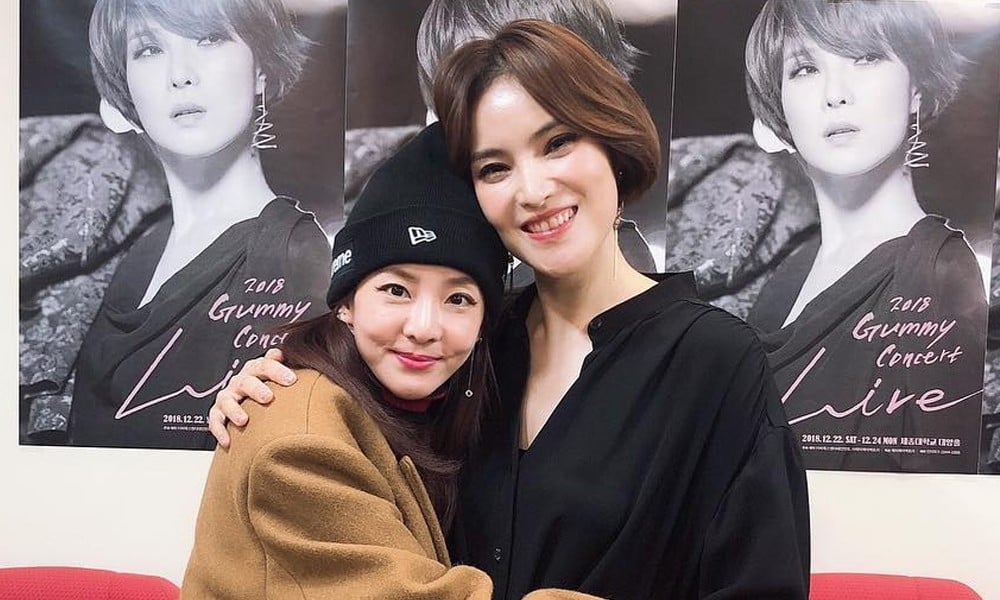 Sandara Park shared an adorable pictures while attending the recent concert of her former YG Entertainment labelmate Gummy.

Sandara Park shared her concert experience with her Instagram followers on December 26, captioning the post with:"I came out to hear sing Gummy live, [the singer who] takes up more than 80% of my playlists! I love all of her songs, but I came to hear my most favorite ones. 'Because It's You', 'You Are So Far Away', 'We Should've Been Friends', and 'Can't Have You' weren't on the set playlist, but she sang a capella versions of them for me."
"She did it really suddenly, so I wasn't able to take a video, which was really unfortunate," she added, finishing the caption with a joking crying sound.
In the main image of the post, she is backstage with Gummy, while the next shows a giant stand of flowers she gifted the singer to congratulate her on another successful concert. She then added videos of some of her favorite performances of the evening.

"I saw you on the [jumbotron] screen really quickly, but I was happy to see you and you were really pretty," one fan commented on the image.


"It's great to see you two constantly beside each other," another wrote.
Check out Sandara Park's Instagram post below!