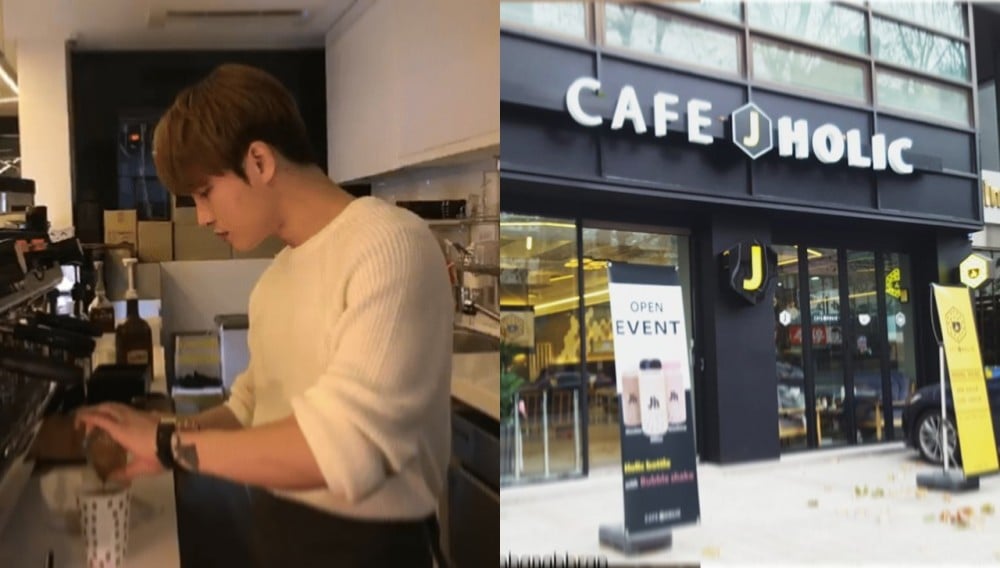 Are you planning a trip to Seoul and have no idea on what places to visit? Do you love K-Pop and want to support and potentially see your favorite idols?
Well, you're in luck!! For K-Pop idols, their favorite thing to do is to interact and give back to their fans for all the love and support they receive. Among many of those ways is owning restaurants and cafes all throughout Korea for fans to come and share a cup of coffee in a space created for them by their favorites.
Here are a few idol-owned restaurants and cafes you should definitely check out the next time you're in Korea!
1. Super Junior's Leeteuk - Kona Beans
Address: GangNamGu ShinSaDong 517-4 MSpace Building 1st Floor, Seoul, South Korea
Are you a hardcore ELF and love coffee? Well, this is the right place for you! Kona Beans (Apgujeong) is run by Leeteuk's mother. The coffee shop is a Hawaiian themed shop that brews beans from Kona. This store is full of fun decorations and limited edition souvenirs for you to browse. If you're lucky you'll befriend another ELF, or even better, see Super Junior members themselves!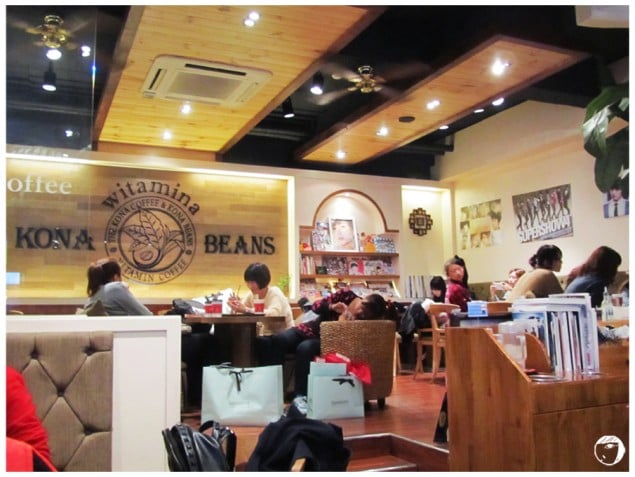 2. 2AM's Seulong - Nerd on Earth
Address: 118-57 Itaewon 1(il)-dong, Yongsan-gu, Seoul, South Korea
This rooftop bar quickly became one of the most popular bars in Itaewon. With its beautifully dark and mystical interior, Nerd on Earth offers you a really chill vibe with a beautiful view of Itaewon. This bar also offers a variety of food and colorful mixed drinks. And because Seulong loves dogs, animals are allowed!!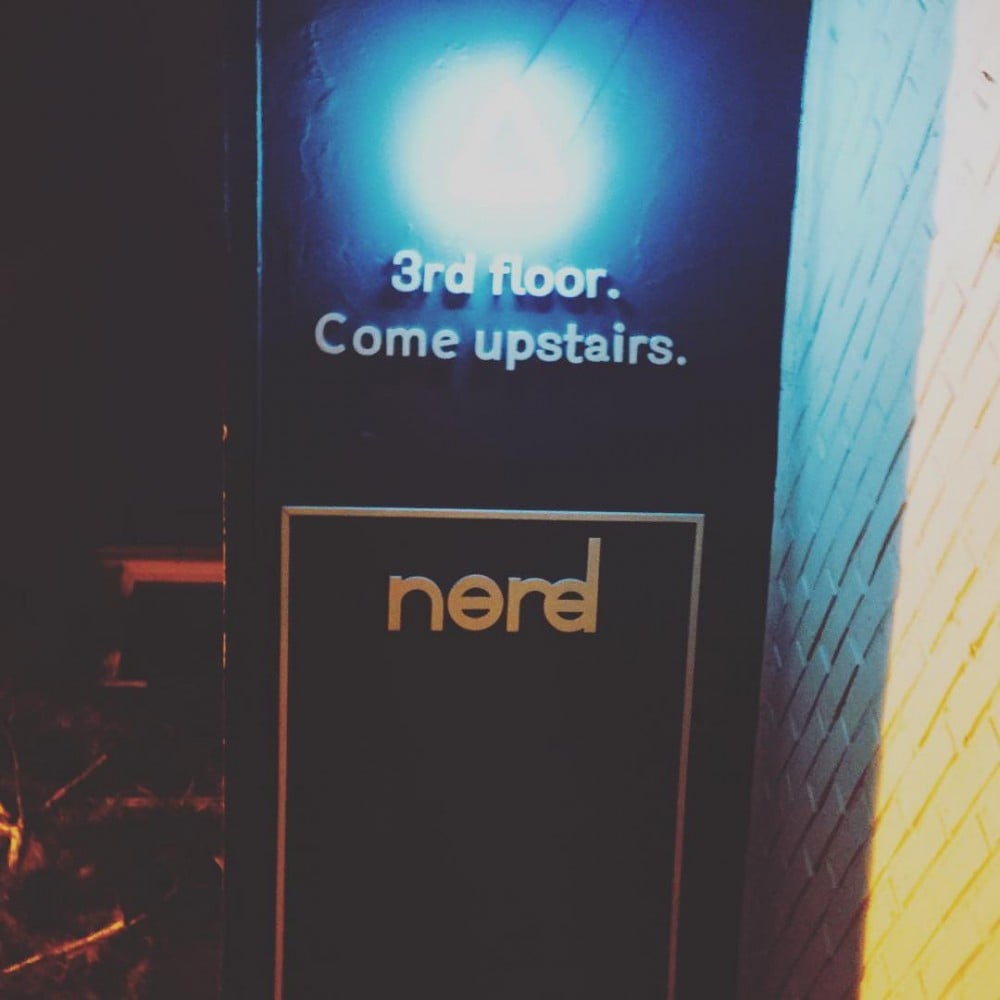 3. Block B's Zico - Yogorino
Address: 339-1, Seo-gyo dong, Ma-po gu, Seoul, South Korea
If you're ever in Hongdae, don't miss out on one of the most delicious Italian yogurt ice cream places ever! Zico opened the store for his father to run back in 2016 and since then this shop has blossomed with popularity. From berry flavors to chocolate and more, you will definitely find a flavor fit for you. You might get lucky and run into Zico himself or other famous idols!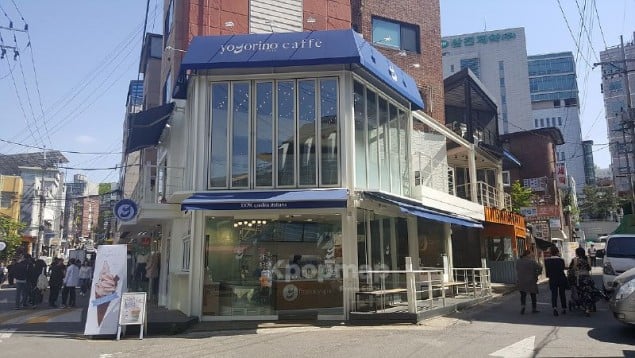 4. JYJ's Jaejoong - Cafe J Holic
Address:109-17 Samseong 1(il)-dong, Gangnam-gu, Seoul, South Korea
From its opening in 2013 to now, Cafe J Holic has been a fan favorite. Inside you can find various Jaejoong souvenirs for sale like tumblers, diaries, and more!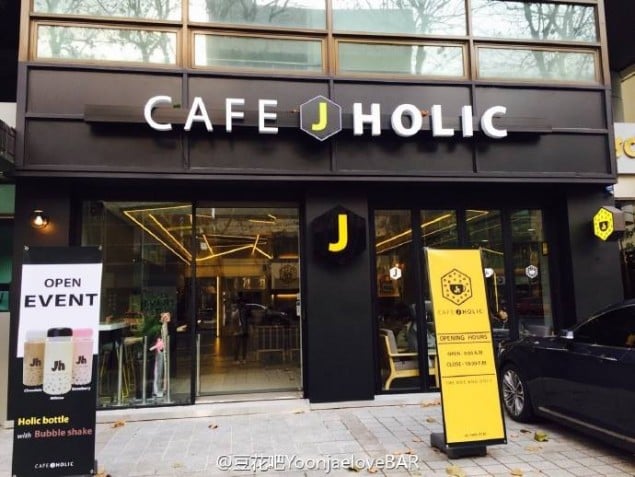 5. Jay Park - Cafe Dudart
Address: 34 Apgujeong-ro 48-gil, Gangnam-gu, Seoul
Sexy singer-rapper, Jay Park, opened a cafe as a tribute to AOMG and is loved by K-Pop and hip-hop fans alike. Inside you'll find various limited edition collectibles available for purchase along with specialty food and coffees.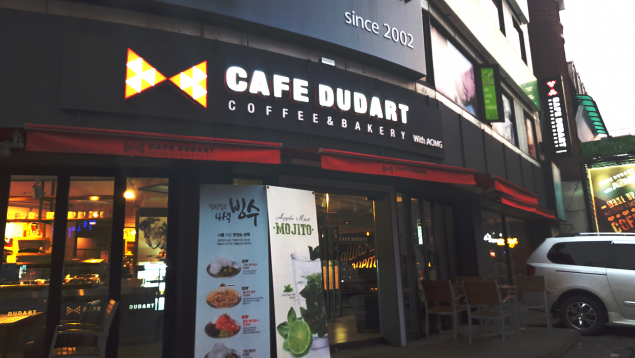 6. 2AM's Jo Kwon - Midnight in Seoul
Address: 18 Eonju-ro 147-gil, Gangnam-gu, Seoul
Korea's very first cereal cafe, Midnight in Seoul is made for your cereal cravings. With its electric pink walls and beautiful interior, this place is built for social media. You may be lucky and find Jo Kwon himself there with his many friends!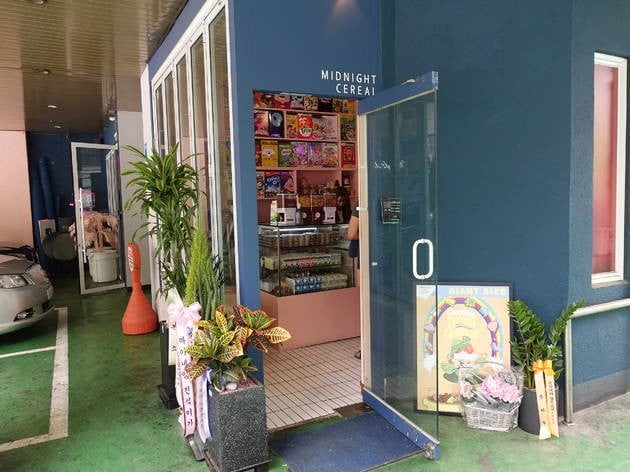 7. HaHa - Loco Quan 401
Address:
23, Jandari-ro, Mapo-gu, Seoul 04043, South Korea
Rapper and entertainer, HaHa's store is exactly what you would imagine it would be. This reggae-inspired BBQ joint is full of amazing food and great vibes. If you're lucky you might even get HaHa to grill your meat!!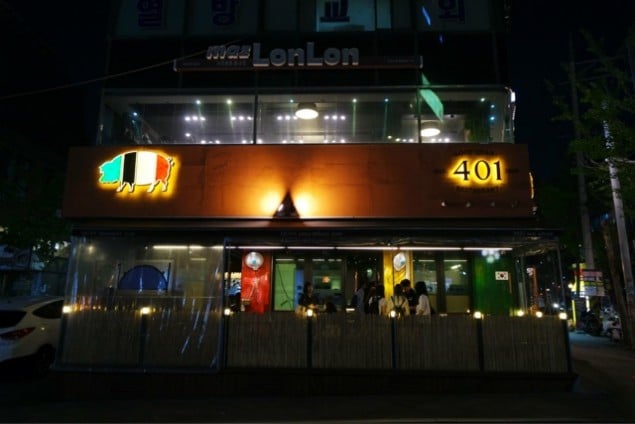 8. Super Junior's Yesung - Mouse Rabbit
Address:
5-14 Hwayang-dong, Gwangjin-gu, Seoul, South Korea
It seems almost every Super Junior member owns a restaurant but just as unique as they are each of their cafe's share a special vibe. With a great selection of desserts and drinks, Mouse Rabbit is as cute as its name.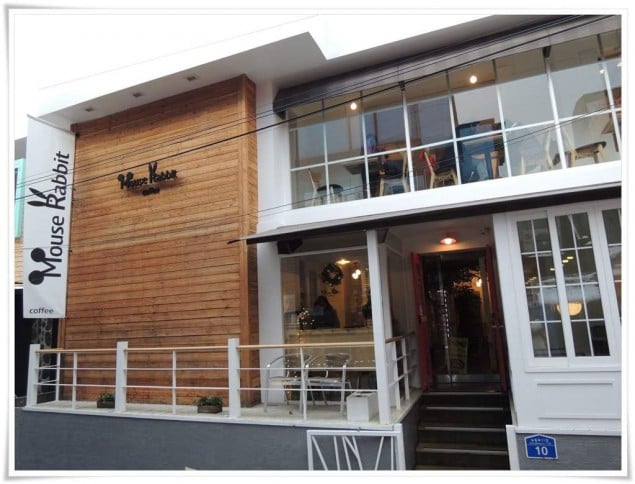 Do you have any recommendations on cafe/restuarants owned by idols?