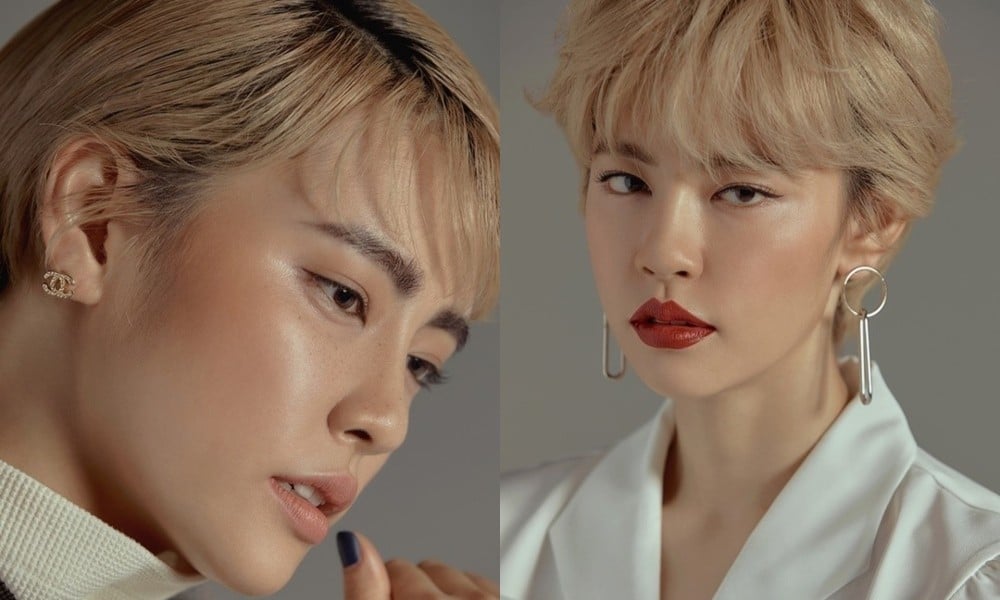 New girl group GWSN's Japanese member Miya has been selected for a stunning solo pictorial in the January issue of Korean lifestyle magazine 'The Star'!
For the pictorial, the group's lead dancer, who is know for her gender-bending beauty, transforms into a high fashion model, rocking a number of dramatic make-up looks from smokey eyes to red lips to an elegant natural look.

"This was my first solo shoot, so I was really nervous and couldn't sleep a wink," Miya confessed to the magazine. "I liked the chic charm of all the make-up looks in this pictorial a lot."

The idol also revealed that she has had her trademark short hairstyle since she was in middle school.
"When I was younger, I really liked exercising, so I cut it to be more comfortable," she explained. "These days, it's good because I can try out a number of things like new cuts or dying it different colors without feeling burdened."

Finally, when asked to name the three most charming points about her, Miya said that she enjoyed her androgynous style that both men and women admire, the contrast of her real personality versus how she might appear, and lastly, the charisma that she has on stage.

Check out Miya's full January pictorial for 'The Star' below!