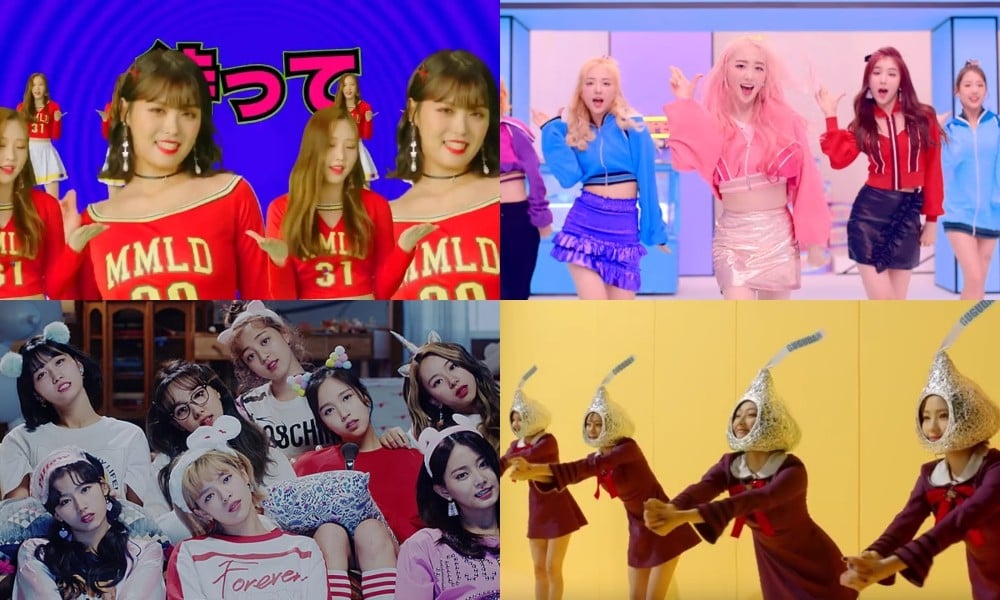 In 2018, the most used background song on home shopping programs was none other than Momoland's "BBOOM BBOOM"!

Korea's leading home shopping network GS Home Shopping released a list of the top songs they had used from January through December 10, and out of 10,000 songs, Momoland's "BBBOOM BBOOM" topped the chart with more than 700 plays.

Second place was ELRIS's "POW POW", followed by TWICE's "What Is Love?", and gugudan's "Chococo". Momoland's "BAAM" landed at six, and TWICE's other tracks "Heart Shaker" and "Ho!" nabbed the eighth and tenth spot, respectively.

And while the majority of the top 10 was various girl group hits, the most surprising song was Michael Jackson's "Love Never Felt So Good," which came in fifth place. According to the network, the single was a popular choice because it creates nostalgia among people in their 40s and 50s, their main customer base, and increases their desire to purchase.