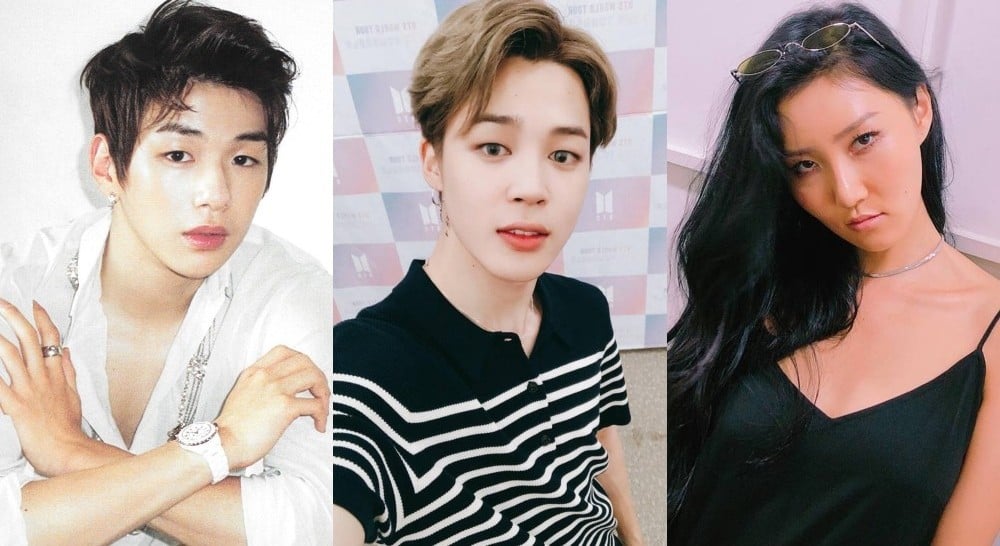 According to big data collected through December 2018, the top three individual idols with the highest brand reputation are BTS's Jimin, Wanna One's Kang Daniel, and MAMAMOO's Hwasa.

The data was collected from November 28 through December 29, where the Korea Institute for Enterprise Criticism ranked over 900 idols based on media interest, consumer interest, and how frequently the artist is mentioned in public platforms.
The top 30 idols, in order, goes as follows: BTS's Jimin, Wanna One's Kang Daniel, MAMAMOO's Hwasa, BTS's V, Black Pink's Jennie, BTS's Jungkook, BTS's Jin, AOA's Seolhyun, TWICE's Tzuyu, TWICE's Momo, TWICE's Dahyun, WINNER's Song Min Ho, Wanna One's Lee Dae Hwi, EXO's Chanyeol, Wanna One's Park Ji Hoon, Wanna One's Hwang Min Hyun, BTS's RM, TWICE's Nayeon, Wanna One's Ha Sung Woon, TWICE's Jihyo, Wanna One's Ong Seong Woo, TWICE's Sana, Red Velvet's Irene, Red Velvet's Seulgi, Wanna One's Kim Jae Hwan, Wanna One's Lai Guan Lin, GFRIEND's Sowon, ASTRO's Cha Eun Woo, MAMAMOO's Solar, and Red Velvet's Joy.