EXO's Suho has finally joined Instagram!
The occasion itself is a big celebration on its own, but the opening of Suho's Instagram account is currently giving EXO-Ls some major feels due to a number of reasons! First off, fans can't deal with Suho's choice of his user ID - @kimjuncotton. The idol decided to play a pun on his name Kim Jun Myun, as the word "? (myun)" can mean "cotton" in Korean. According to fans, it's just like Suho to pull a "dad joke" like this.
You can follow Suho's brand new Instagram account @kimjuncotton below:
What's more? Suho just recently went live for the first time ever through his brand new Instagram account, right from the
SM Entertainment
practice room! Lucky fans not only got to tune in to the EXO leader's first ever Instagram Live, but they also got to see tons of funny, dorky, and cute moments with the other EXO members including
Chanyeol
passionately lip syncing,
Baekhyun
running around with Chanyeol,
Sehun
and
Kai
lying down in a comfy corner of the room on their phones, etc! Check out some of the moments below!
181205 JUNMYEON IG LIVE

Chanyeol was singing super passionately and Baekhyun ran from the resting area so the 2 of them started running around the practice room ???????????? (PS. Are the wearing the same hoodie?)pic.twitter.com/ahZz6cwS5o

— ?? #LOVESHOT (@qtpiebyunbaek) December 5, 2018
Junmyeon: Oh Sehun~
Sehun: Why~~
Junmyeon: Follow me (on instagram) ????
Sehun: ....
Sehun: Anyways all the followers know (its you) already
Junmyeon: No~ I want Sehun to follow me, I want to be your only one (following)! pic.twitter.com/cesLrSR4HZ

— ????? (@SELUKAIS) December 5, 2018
OMG I'M SO HAPPY
i love you suho #suhopic.twitter.com/XJ2s1krJzK

—(@KADIJagiya) December 5, 2018
And finally, Baekhyun strikes again with his flood of comments on Suho's Instagram Live. Baekhyun joked about Suho's Instagram ID with fans and said, "Everyone. What do you think of kimjuncotton?" as well as "I go with Kim Jun Myun-bal (noodle texture)", "I think Kim Jun Myun-bal is better".
Baekhyun also dissed(?) his other members with comments like, "Chanyeol is currently having fun in realtime", "Sehun's beanie hat is the same one he's been wearing for the last 5 years", "Kai's beanie hat is 12 years old", and more!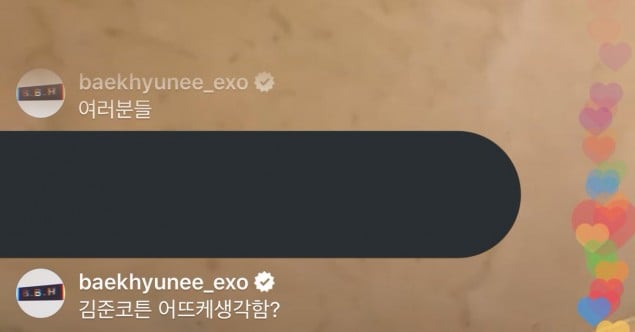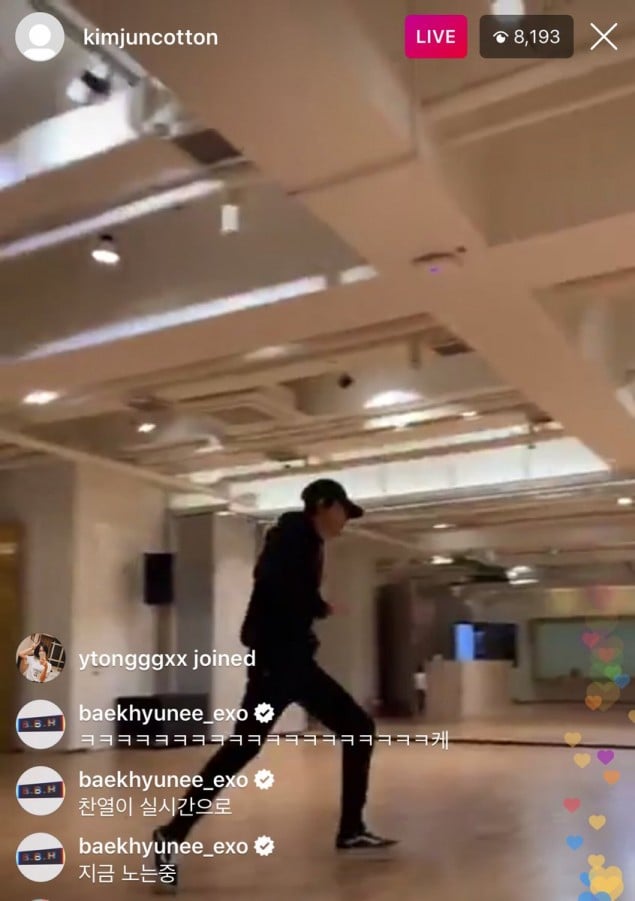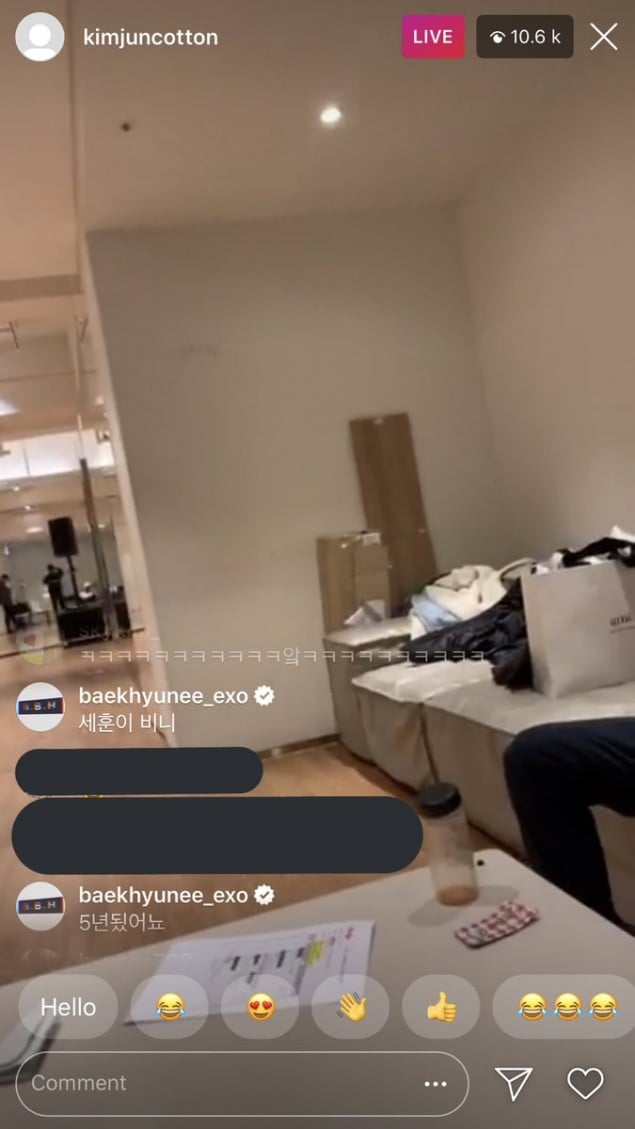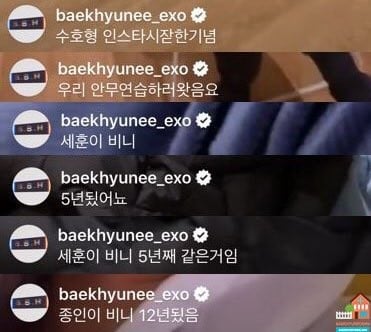 Make sure to follow Suho's Instagram and never miss another moment of the EXO-shenanigans!