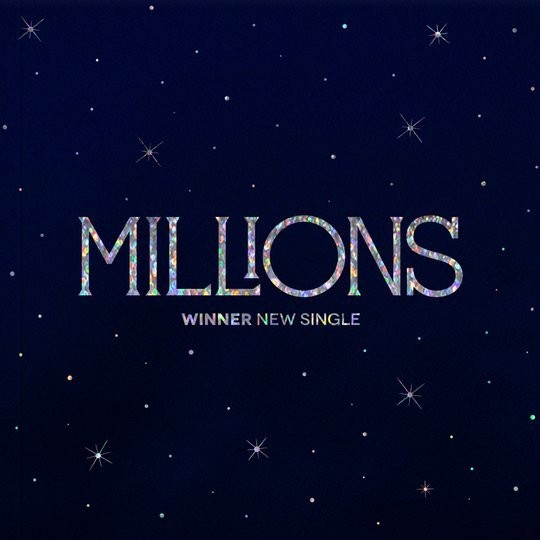 There's 2 days left before Winner comes back with their new single 'Millions'.
Winner's new single 'Millions' will be produced in the form of a photo book and will be available for sale on December 17th. This will be their album after 8 months since 'EVERYD4Y'.
'Millions' will be released in two versions, 'Blue Light' and 'White Light', along with a photo book, CD, postcard, and a random photo card. The song is like a Christmas gift that whispers love to a lover. It's an emotional song with warm lyrics.
The members also showed off their talents by composing the songs in the album. Kang Seung Yoon, Song Min Ho, and Lee Seung Hoon have their names listed for the lyrics and Kang Seung Yoon, Kang Wook Jin, and Diggy participated with the composition.
Winner chose the listening point to be 'Every person has millions of reasons and qualifications to be loved' in 'Millions'. Kang Seung Yoon introduced the song as, "In this cold end of the year, I want the feelings of warmth and happiness to be met through this song. I hope many people are able to feel hope through this song."
Winner's 'Millions' is set to be released on December 19th.