Kevin Oh
is widely regarded as one of the most talented ballad singers active in Korea. Kevin shot to stardom after he won the final season of
'Superstar K',
where he received international acclaim for his gorgeous voice and his great looks.
Read the interview below to find out Kevin's greatest influences, special talents, and a possible collaboration for the future! And make sure to check out his single, 'Lover'.
1) How would you describe your artistic style in three words?
Energy, Journey, Emotional.
2) Roy Kim said he looked up to you as a role model during his pre-debut days and encouraged you to start posting videos. Do you credit Roy for some of your success, and do you have any role models that you look up to as well?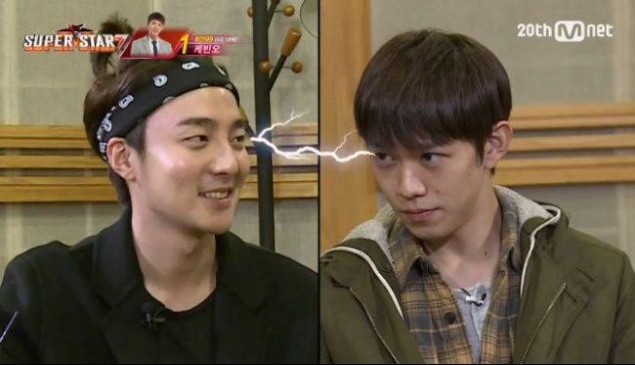 I was surprised and so thankful when I heard that he said those words, especially because I've always thought of him as an extremely talented singer-songwriter and a musical inspiration, as well. Other musicians I love include George Harrison and Bob Dylan.
3) Do you have a secret talent that fans might not know about?
I do a decent Heath Ledger Joker impression!
4) Is there anyone you'd like to work with in the future?
Baek Yaerin. She has the most beautiful voice, and I love her songwriting.
5) How do you gather inspiration for your songs/releases? 'Especially Yesterday, Today, Tomorrow?' Was there any in particular that helped you create your newest release?
Most of my inspiration so far has come from personal experiences—the people I come across, my family, perhaps a personal letter from a fan, love and loss. I think my songwriting process is a bit unintentional…for example, Yesterday, Today, Tomorrow was inspired by events that happened many years before actually writing the song, based on memories that I didn't realize I still held onto. I think inspiration can come from anywhere, anytime.
6) You're currently a DJ for TBS's 'All Things K-Pop' with Killagram (SMTM6 contestant). What's the favorite part of your job? How's the dynamic between you and Killagram?
I love how every day feels distinctly new. With every show, we talk new topics with a wide range of guests, and our amazing listeners make our discussions feel that much more dynamic. Killagramz is one of the sweetest and funniest people I've met here in Korea; he adds an extremely bright energy and spontaneity to the show.
7) Since I also live near NYC, I empathize how the city could have a large artistic impact on a musician like yourself. Is there any particular connection you may have with the city that shows in your music that other artists may not be able to express?
I think our connection to NYC is somewhat hard to express in words, it's something that we just grew up knowing. I'd say that when living in NYC because you're constantly surrounded by the most diverse array of people and their stories, there's always something new to discover. NYC is also so grand and so immense that it somewhat humbles you, which I think is good for my music at least.
8) Has winning Superstar K7 changed any perceptions you have towards yourself or your music?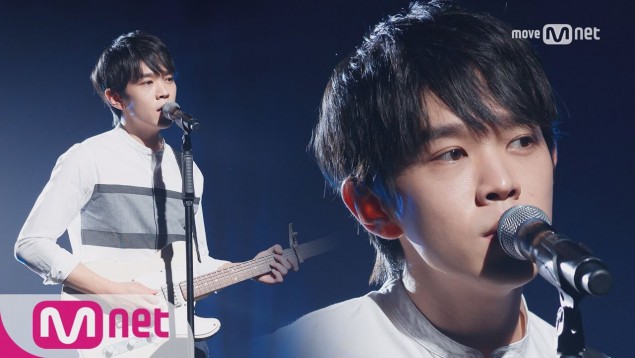 It's changed my path altogether, or at least accelerated it. I never viewed music as a viable career choice, so competing on the show has really opened up new doors for me. But all in all, thankfully, I think my heart for the music has remained unchanged.
9) Should we look forward to anything in particular in your new release/album/song? Is there a particular theme or message you are trying to express?
With my newest release, Lover, I tried singing a Korean ballad for the first time, which is a pretty big departure from my synthpop-y Stardust album. Some might think it clashes, but I just don't necessarily want to become a very specific type of musician who sticks to and is categorized as a said genre musician. I want to try a wide array of music, including Korean ballads.
10) Instagram Exploration! Can you please share some context of this picture we found on your Instagram?
My cousin's wedding in NY! There was a sticker photobooth during the after-party, so the kids I grew up with and love most (my two sibling, and our two cousins), jumped in and took our usual silly shots. You can follow Kevin Oh on Instagram here.
11) Anything you want to tell fans?
There's nothing more that encourages me along this path than when some of you listen to my song and say that it has affected you in some deeper way. So, thank you for listening, for always showing love—be excited for what's to come :).