JBJ95
staff is under fire for accidentally tweeting an alleged reference to underage porn.
On October 12, staff posting to JBJ95's official Twitter was promoting the duo's first episode for their reality show '
LET'S 95
', but the message seemed to include something unintended. Where
"episode 1"
should have been in the tweet, there was the phrase
"14-year-old toilet girl."
Some fans and netizens are saying the odd phrase is an obvious reference to underage pornography or cams of underage girls in the restroom. The tweet has since been deleted and replaced with an appropriate promotion for 'LET'S 95', but the damage may have already been done.
What are your thoughts on the slip-up?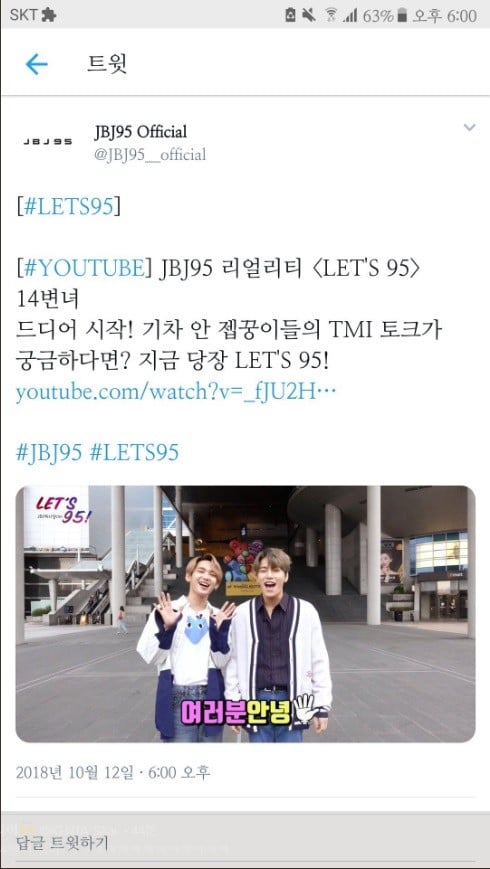 [#LETS95]

[#YOUTUBE] JBJ95 ???? <LET'S 95> #1
??? ??! ?? ? ????? TMI ??? ?????? ?? ?? LET'S 95!https://t.co/D97Egz0Zo8#JBJ95 #LETS95

— JBJ95 Official (@JBJ95__official) October 12, 2018