SUGA
's words came to life once again.
The K-pop boy group created much buzz for their outstanding speech and positive influence on the younger generation.
Another hot topic of discussion regarded the group's handsome style in suits. Fans agree all the members looked mighty handsome in suits, but the best goes to the oldest member Jin, who stole the spotlight with his outstanding visuals.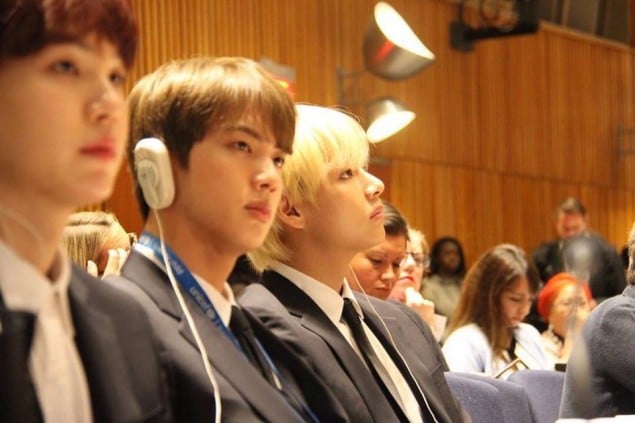 [SEEALSO]https://www.allkpop.com/article/2018/09/bts-give-an-inspiring-speech-at-the-united-nations-in-nyc[/SEEALSO]

Photos and gifs of Jin from the event are widely spreading online. Fans just can't get over how good Jin looked, and commented, "Worldwide handsome indeed."
What's also coming to attention is SUGA's past comment. During a show in 2015, SUGA praised Jin's handsome features and remarked, "We will see world peace through Jin hyung."
Netizens are expressing amazement at how SUGA's words have basically turned true. Comments stated, "Daebak, everything Yoongi says comes to life", "lol SUGA should be a fortune teller", "He talked about BTS on Billboard and it happened, and now this lol Yoongi's the best."