Kim Jung Sook
, The First Lady of South Korea, congratulated 
BTS
. 
On September 24, BTS attended the ceremonial event for 'Generation Unlimited' project at the United Nations headquarters in New York City. The K-pop group was seated right next to the First Lady.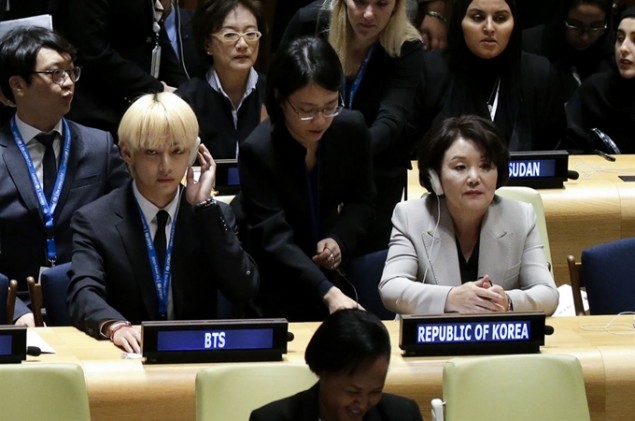 According to Hankook Ilbo, the First Lady welcomed BTS and stated, "I am so proud of you. I want to deliver sincere congrats." The First Lady also congratulated BTS on their Billboard achievements, and said, "BTS is giving encouragement to the teens struggling with concerns and fear about the future through their music."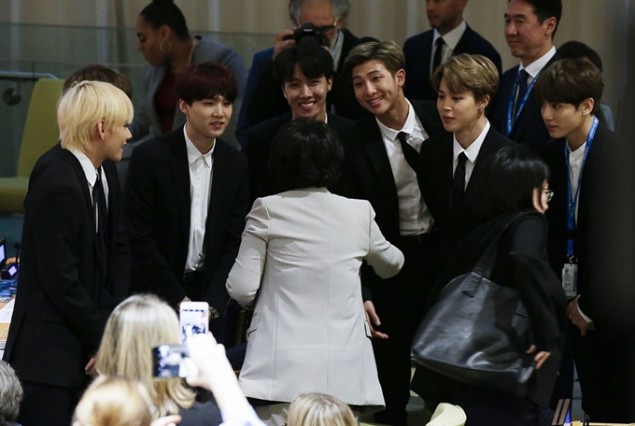 The First Lady also gifted BTS custom watches. 'President Moon Jae In' is engraved on the front of the watch. The phrase 'People first' is engraved on the back.