MONSTA X
 fans are conflicted about their feelings for a new burger.
'Burger King' in Korea will be launching a 'Monster X' burger, which is an upgraded burger from their already existing 'Monster Baby' and 'Monster' burgers. Obviously, the name immediately brought up MONSTA X because of the similar name especially in Korean, where the group is ????? and the burger is ????? - not to mention that MONSTA X's fanclub 'MONBEBE' (meaning 'my baby' in French) is also similar to the 'Monster Baby' burger.
Fans are completely uncertain how to feel. On one hand, there is slight annoyance, as the names are incredibly similar and could definitely cause confusion especially among those who aren't fans. On the other hand, there is some amusement on the coincidence that MONSTA X actually also enjoys eating at Burger King. 
However, the biggest response seems to be that fans want MONSTA X to be the face of promotions for the burger. Fans reason that it just makes sense, and would allow for a pretty hilarious advertisement campaign.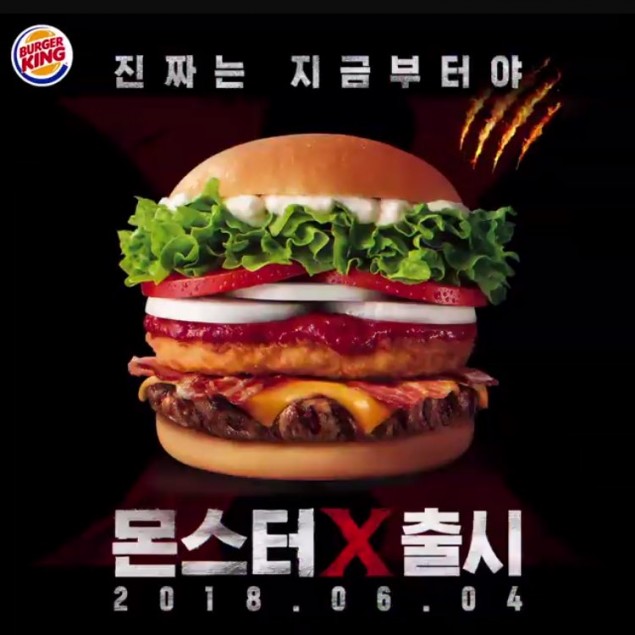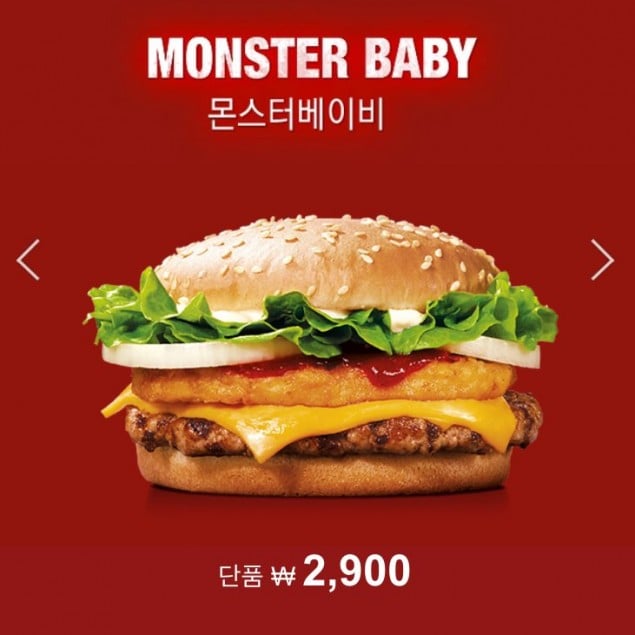 What are your thoughts on the name coincidence?