BTS
' "
Fire
" made its way to North Korea.
On April 1, South Korea's World Taekwondo (WT), previously known as the World Taekwondo Federation (WTF), visited North Korea along with a list of South Korean artists to perform in Pyongyang. The taekwondo athletes performed in front of 2,300 North Koreans for 50 minutes, with the theme being "Ignite, light one's chest". The performance started lightly with their smooth transitions and movements, grabbing the attention of everyone in the building.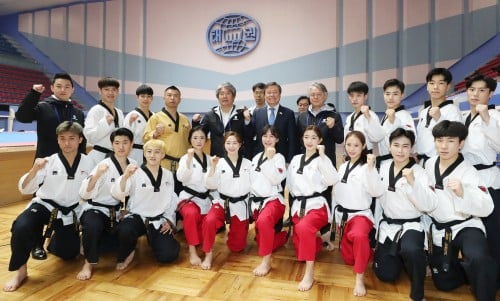 While performing, however, the faces of North Korean audience froze as BTS' "Fire" came on in the background, even though the performers tried to hype up the crowd. Although no one exactly knows why the audience stopped cheering, some have speculated it had something to do with the lyrics/idea of the song. "Fire" encourages ordinary youths who are fearful and/or miserable, to lift themselves and live however they fit as it's their lives.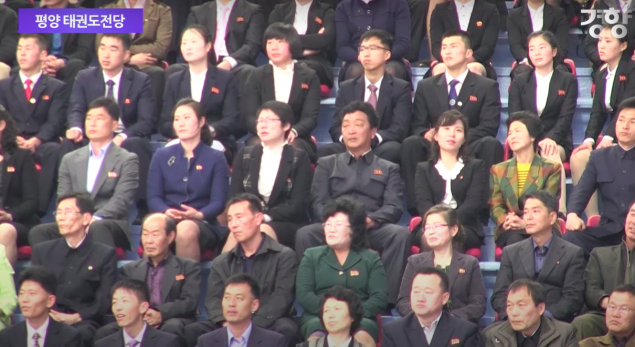 Netizens commented, "I'm sure they were flustered because the music is so unfamiliar to them", "Lol that's hilarious, once 'Fire' came on they all became still", "Set everything on fire~", and more.