Fans are upset after seeing a staff member with 
BTS
' goods at
EXO
's concert.
On April 28, EXO had a successful show at SM Mall of Asia Arena in Manila, Phillippines for 'EXO Planet #4 – The ElyXiOn'. 
A staff member's outfit at the event is becoming an issue among fans of EXO and BTS. As you can see in the photo below, the cameraman is wearing a BTS hoodie.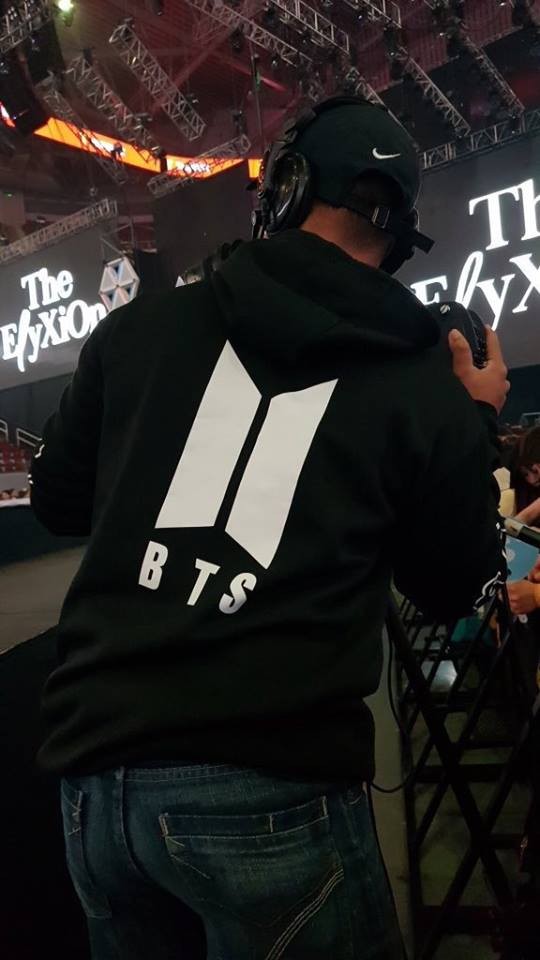 EXO fans claim his outfit is disrespectful, and some are even angry at fans who called the cameraman "cute" for showing his love for BTS. 
Comments stated, "Wtf it's not cute at all. It's already very offensive how he wore BTS stuff to EXO's concert. Do you think he really did not have any clue about BTS and EXO's (rivalry) relationship?? This makes me so mad", "It's not 'cute'. How do you think ARMYs would react if someone wore EXO stuff to BTS' concert? The staff members are given EXO shirts at the event. He definitely wore the BTS hoodie on purpose", "EXO, BTS, or whoever it may be, it's just really disrespectful to be wearing another group's stuff at a concert."
What are your thoughts on staff's outfit?