H.O.T
will finally be reuniting with their longtime fans after 17 years!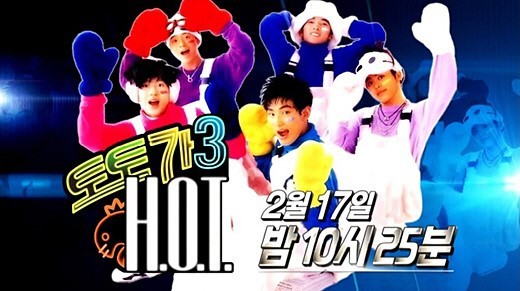 As the recording session of MBC's 'Saturday Saturday Is a Singer' took place on the evening of February 15 KST at Seoul Olympic Hall, the 1st-gen idol group shared their thoughts on their highly-anticipated reunion via social media.
On February 14, Kangta wrote on Instagram, "Preparation complete! #justlikeourfirstperformance22yearsago, #we'll do our best, #seeyoualltomorrow, #loveyouall."
Jang Woo Hyuk posted a throwback photo and included the hashtags, "#1996 I plan to go back to the old me for a short while. I missed you guys."
Lee Jae Won had written previously, "100,000 people in a single day. Thank you. We will prepare hard. It's been my pleasure."
After receiving treatment from the hospital, Tony An had also taken the time to thank 'Infinity Challenge' staff in assisting with H.O.T's reunion stage.
'Infinity Challenge' with H.O.T's two-part special will air on February 17 and 24 respectively.