Some lucky fans recently met with
Big Bang
's
G-Dragon
!
They posted photos via social media posing with the idol star, saying comments like, "spotted G-Dragon on Jeju Island." 
It's assumed the Big Bang leader was at Jeju Island to attend the grand opening ceremony of his new cafe.
On February 21, numerous images were revealed via a Facebook page titled 'G-Dragon Prior to his Military Enlistment', and wrote: "G-Dragon is meeting with fans and taking photos with them while visiting a restaurant on Jeju Island."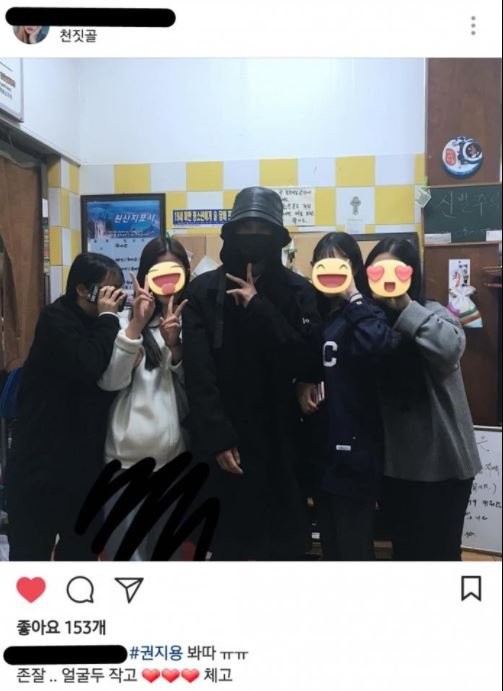 VIPs proudly posted the snapshots, happily standing next to G-Dragon, who was wearing a mask and hat, and left comments like, "met G-Dragon! so stoked! his face is so tiny. He's the best."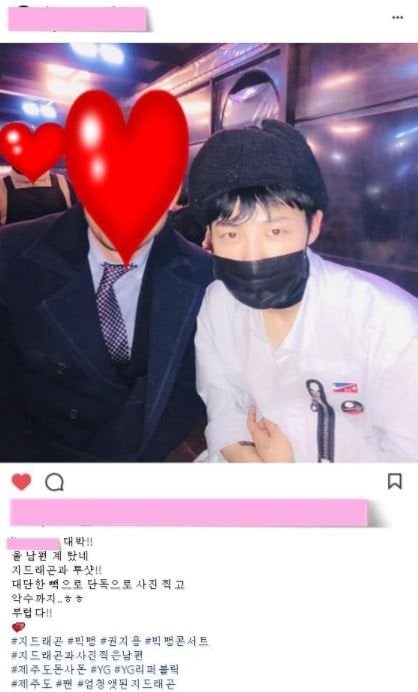 One fan had expressed, "Daebak!! my husband took a photo with G-Dragon and even got a chance to shake his hand.  So envious..." gaining much attention.
G-Dragon will be leaving for the 3rd Infantry Divison on February 27.