SK Telecom and SM Entertainment have collaborated to create 'HoloBox', the next-gen speakers.

The latest tech gadget will be revealed at the 'Mobile World Congress (MWC) 2018' in Barcelona, Spain on February 26.
Incorporating the latest technological advancements, 'HoloBox' features a holographic AI Avatar, allowing humans to interact with the robotic figure in their day-to-day activities. (Yes, just like the AI robots depicted in movies and pop culture.)
In this case, Red Velvet member Wendy was featured in hologram form at the event, fusing the world of science and K-Pop together.
Even if the device isn't physically around, users can summon the avatar at any time with Augmented Reality (AR) via a smartphone.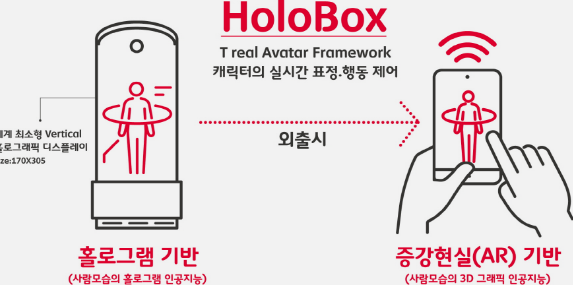 The HoloBox is 365mm in height and 170mm going across and has the capability to project holographic images in HD using laser rays (Ultra Short Throw), portraying every gesture and expression in 3D.
In addition to communicating with avatar 'Wendy', users can also control everyday appliances such as lights, humidifiers, televisions, plug outlets, and much more, in addition to streaming music, provide weather forecast and other cool content.
SK Telecom is looking to utilize 5G to its full capacity in order to bring the newest mobile technology to the masses, as this seems to be the next-gen media platform.
What are your thoughts on this futuristic idea?