Boyfriend
have signaled their return with the track list for their upcoming third mini album!
SEE ALSO: [Interview] Ask anything and everything: Send us your questions for Minzy!
No details are known about Boyfriend's comeback except for the titles of the 7 tracks on their mini-album. Which song will be the title track and the production details or concept remain a mystery.
Stay tuned for more information!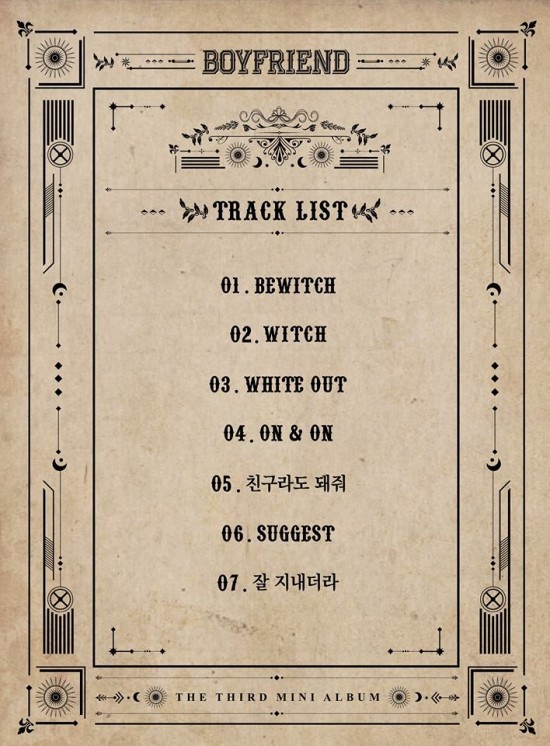 **
05. At Least Be My Friend
07. Doing Well I See