G-Dragon posted a preview on Instagram of his and Taeyang's photo shoot with 'Harper's Bazaar MEN'!  In that one picture, he showed three artistic and edgy shots of them showing off their chemistry and exuding individual charisma.
Wearing dark eyeliner and featuring different hair colors that are bright and unique, the two boys look handsome and fashionable.  G-Dragon also uploaded a picture onto Twitter that appears to be a parody of the far left picture.  Someone had put Yang Hyun Suk's face over Taeyang's.  G-Dragon wrote, "Uh...?  What the...?  Wing?  Eng? Please look forward to #HarpersBazaar."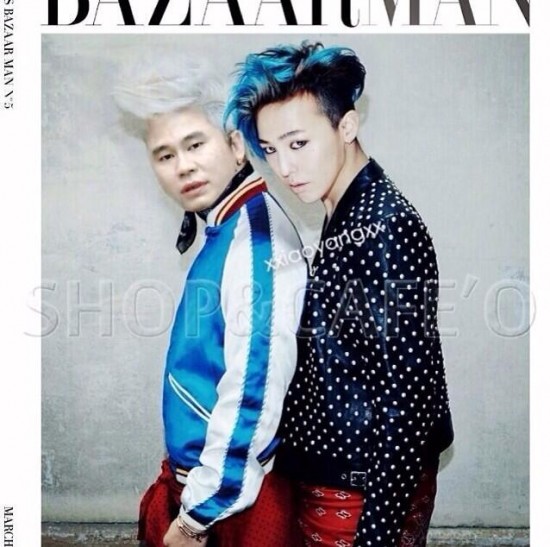 In addition, still cuts of G-Dragon were revealed yesterday of him on set for 'Dry Finish d' beer as the brand's latest model.  Now the 15 second CF has been revealed so also check that out below!
Tip: esss