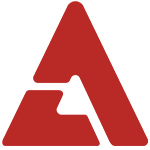 Taeyang grabbed his first solo CF deal in Japan as the 'visual artist character image' for 'JSDA' ('Japan Street Dance Association').

Taeyang filmed the CF last month and showcased his dancing skills and velocity with the 'high-speed motion control' effects used during filming. JSDA hinted at Taeyang's involvement earlier on with a mysterious video teaser before, and confirmed fans' speculations recently as they unveiled the official photo above.

Taeyang shared, "I am very joyful and I want to continue to inspire many people through my singing and dancing. I hope I can reach out to people through my dancing."

Taeyang's new 'JSDA' CF will air on Japanese TV channels starting on the 13th.