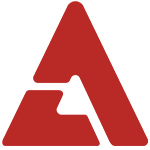 MBC's 'Infinity Challenge' has been chosen as the #1 TV show that Korean viewers enjoyed watching the most for the month of April.

Research marketing firm 'Gallup Korea' conducted a survey during April asking 1214 viewers which TV show they enjoy the most these days.

'Infinity Challenge' came in first place with 11.5% of the votes. This is their third #1 this year following their previous wins for the months of January and March. The show seemed to be most popular among viewers in their 20s (male to female ratio of 36:48) and college students who made up 49% of the votes for the show.

The MBC daily drama 'Oh Ja Ryong Is Coming' came in 2nd with 6.3%, making it first place among the drama category.

SBS's 'Running Man' raced its way to the #3 spot with 6.2% which is an improvement from its previous #5 spot that its been stuck at from January to March. The breakout show of the year, MBC's 'Dad! Where Are You Going?' came in fourth with 5.2% while the KBS daily drama 'Be Strong, Mister Kim!' came in 5th with 4.9%.

The KBS 2TV drama 'God of the Workplace' also entered the list at #7 while the MBC drama 'Book of the House of Gu' made it to the top 10 at #9.

A representative commented, "Among the top 10 TV programs that Korean viewers enjoyed the most in April, 5 were dramas and 5 were variety shows. When tallying the shows by their broadcast stations, MBC has 5 shows, KBS has 4 shows, and SBS has one show."