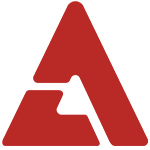 JYP Entertainment didn't have much to say regarding the reveal of TEEN TOP's Niel being asked out by a JYPE girl group member with the initial 'S'.

JYP Entertainment responded, "Although several names are being discussed, we will quietly let this pass over. Our position is that we have no comment."

On the May 8th broadcast of 'Radio Star', Shinhwa's Andy shocked fans by mentioning that Niel was asked out by a girl group member. Andy hinted on who it may be revealing, "I heard it was from JYP Entertainment, a girl group member 'S'", which led to a frenzy of netizens trying to find out which girl group member it could be.

Sohee has denied asking Niel out, while Andy apologized for his comments on the broadcast.