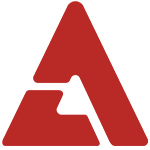 Can we look forward to a Jay Park and Lydia Paek collaboration in the near future?

Recently, Lydia Paek asked her followers their opinion on which song she should cover next. She got a variety of suggestions, but one stood out as Jay Park asked her to cover his own song, "JOAH".

@thelyddz i think u should cover joah......lol

— JAY BUM PARK (@JAYBUMAOM) April 24, 2013
She responded enthusiastically, asking if she could do a cover or a remix, and then Jay Park had another suggestion entirely: for the pair of them to do a collaboration!
@thelyddz or lets do a different song together!! — JAY BUM PARK (@JAYBUMAOM) April 24, 2013


Lydia Paek seemed completely on board with the idea, as she responded:
@jaybumaom most def!!:)

— Lydia paek (@TheLyddz) April 24, 2013
Whatever it is, looks like fans can see something between them soon!
Tip: allergictostuff