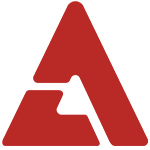 On the April 20th broadcast of MBC's 'Infinity Challenge', England's very own Daisy Donovan from Channel 4's 'The Greatest Shows on Earth' was a featured guest and she met the cast of one of 'the greatest shows on earth', 'Infinity Challenge'.

Daisy Donovan and 'The Greatest Shows on Earth' team travel around the globe featuring some of the most popular television shows around the world.

For the 'Myung Soo is 12 years old' special, the 'Infinity Challenge' team went back in time to the 1980s as elementary school students. The members surprised Daisy Donovan with their comedic antics and introduced themselves as the ones who were featured in Psy's "Gangnam Style" music video. Daisy Donovan then immediately recognized the comedians and revealed herself to be a fan of Psy. Afterwards, Yoo Jae Suk called up the world star Psy who seemed to have just woken up from his busy schedule. Yoo Jae Suk asked Psy if he could speak with Daisy and he replied, "(chuckling) Yes, Hyung". Daisy then spoke with Psy on the phone in English and Psy praised 'Infinity (Unlimited) Challenge' while the members laughed along, pretending to understand Psy's conversation. Daisy also mentioned that she was very lucky to be on the program.

Actor Kim Kwang Kyu and child actress Kim Yoo Jung also made hilarious cameos on the episode.