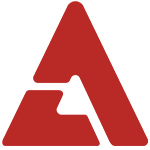 Girls' Generation's Taeyeon has definitely been a busy bee in the world of Instagram and recently treated fans to another stunning selca.

Taeyeon asked fans on her Instagram, "Question. Mocha cookie crumble frappuccino? or Red bean green tea frappuccino?", showing fans her three-aegyo set as she transformed into a shy girl, cute girl, and the girl you don't want to mess with while looking gorgeous as always in her casual attire.

Girls' Generation are set to embark on their '2013 Girls' Generation World Tour – Girls and Peace' which will kick off on June 8th and 9th at Seoul Olympic Park's Gymnastics Stadium before heading on to other stops around various parts of the world.