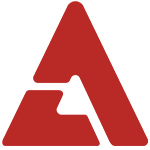 Choreographer Kevin Maher dropped more hints about f(x)'s impending comeback!

The choreographer, who's previously worked with Justin Bieber and Britney Spears, is reportedly working with the girls on the dance for their next song. The girls took a group shot with him in Los Angeles after flying in from their performance at 'SXSW'. Kevin Maher uploaded another photo recently and shared,

Had to repost!! Photo from soheyheyhey !! Brilliant!! llama_ajol instagram.com/p/XQR0A4ydeV/

— Kevin Maher (@Kmaher56) March 24, 2013
The bottom photo is something that fans had seen before, but the top photo looks like it may be a part of the new choreography. What do you think?
Tip: ad