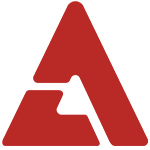 As mentioned previously, G-Dragon is set to embark on his tour 'G-Dragon 2013 World Tour: One of a Kind', and since then, he has opened up a Facebook page for the tour for all the anticipating fans while also adding new dates!

This will be G-Dragon's first solo concert since 'Shine A Light', and will kick off in Seoul Olympic Gymnastic Hall on March 30th and 31st.

Remember when it was announced that G-Dragon will also be the first Korean solo artist to hold his very own 3-Dome tour in Japan? Well hold on because that needs to be changed to a 4-Dome tour with the announcement of the Nagoya Dome being added onto the schedule on June 1st and June 2nd!

In addition, Hong Kong has been confirmed as one of the stops on the soloist's world tour, but unfortunately the specific date hasn't been announced as of yet.

Ticket sales for the Seoul concert will begin on March 5th and 6th through Gmarket. Additional dates for the concert will also be revealed through the new Facebook page for the tour here, so make sure to take a peek for updates!