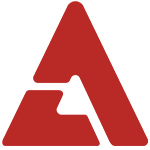 Eunhyuk claimed that Krystal actually had a crush on him.

Super Junior members Eunhyuk, Donghae, Siwon, and Yesung along with f(x) were interviewed on the February 22nd installment of MBC's 'Section TV'. On the program, Eunhyuk was up to his usual mischievous self. He joked, "I think Krystal has some feelings for me." He reasoned that Krystal greeted everyone enthusiastically but was especially cold to him and reasoned, "Usually, you're cold to the person you like".

Krystal only laughed at his certainty, and Siwon cut in by mentioning that, "they're 8 years apart". Krystal didn't lose the chance to tease Eunhyuk and added on, "Uncle!".

Getting called 'uncle' shocked Eunhyuk, who jokingly lost his temper and shouted, "What are you saying?!" and caused all of the Super Junior and f(x) members to crack up.

Later in the interview, Sulli and Krystal were asked what they wanted to do now that they're adults after graduating. Sulli said she wanted to listen to 19+ music while Krystal responded that she wanted to get her drivers license and after hearing this, Eunhyuk got his revenge by quickly chiming in, "It's because she wants to drive with me."

Check out the segment below.