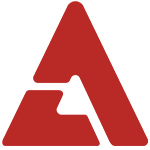 Dal Shabet's Jiyul couldn't keep her tears back on 'Master Chef Korea Celebrity'.

The first challenge of the show asked the contestants to make a noodle dish. Jiyul took chicken, various vegetables, and rice noodles to make fried rice noodles, and nervously brought the dish to the judges. The dish looked delicious at first sight, but when the judges tasted it, they frowned at the taste.

Judge No Hee Young said, "The dish looks very neat, and it fits Jiyul's image very well. But I think you messed up the spices, it's rather sweet. If you fix that, you'll be able to be a good cook." When Jiyul heard the criticism, she suddenly started to cry. Her sudden tears shocked everyone, especially Super Junior-M's Henry, who had been waiting to be judged right next to her.

She explained, "I suddenly remembered my mom. To prepare for this show, I went home for a week, since I can't prepare cooking while in the dorms. I didn't know what to make, and my mom prepared all the ingredients for me because I was so tired and busy. But all I did was just yell at her. I feel so terrible."

Sadly, Jiyul became the first contestant to be eliminated from the show. But she didn't lose her smile in the end, and took off her apron as she said, "I learned a lot of things. I thought about my mom, and I think I can be successful against anything I face this year."